School of Dental Sciences


Sathyabama Dental College and Hospital, was established in 2009,by Founder Chancellor Colonel Dr. Jeppiaar MA.BL, Ph.D.,with the aim of  producing future dentists of our country with a humane nature and broad scientific knowledge required for dentists.The school of dentistry offers undergraduate course with a duration of five years and post graduate course in three disciplines namely Orthodontics and Dentofacial Orthopedics,Conservative Dentistry and Endodontics,Pediatric and Preventive Dentistry with a duration of three years.We aim at up-to-date dental education which could correspond to requirements & changes in the times,as recommended by Dental Council of India.In order to further develop, we will promote the activation, advancement & internationalization of our dental research as well as the improvement of dental education.
Sathyabama Dental College and Hospital, was established in 2009 under the vision of our Founder Chancellor Colonel Dr. Jeppiaar MA.BL, Ph.D.,.Sathyabama Dental College and Hospital was established as the only private autonomous Dental Institution in the nation accredited by the Dental Council of India in 2014 for awarding Bachelor of Dental Surgery (BDS) degree. His visionary of including Postgraduate curriculum had instigated three specialities in Masters of Dental Surgery namely Orthodontics and Dentofacial Orthopedics, Pedodontics and Preventive Dentistry, Conservative Dentistry and Endodontics. Our institution is ranked 39th in list of universities in India. It is accredited with "A" grade by NAAC and is certified by ISO. Our campus located at Old Mahabalipuram Road aims to provide health education and medical facilities to the all.Sathyabama Dental College and Hospital extends comprehensive health care to the unreachable at their door step through Peripheral Health Centres at Government Primary Health Centres.Our institution houses tobacco cessation centre to promote awareness among the public about its ill effects.Sathyabama Dental College and Hospital is committed to provide global par excellence in dental education and research to our undergraduate and postgraduate students by providing global infrastructure facilities and amenities beyond the requirements of Dental Council of India.
A well established 100 bedded General Hospital attached to our complex provides access for students to learn medical aspects in dentistry.Advanced facilities such as Dental Operation Theatre, International Research Center, Jeppiar Research Park with advanced molecular research equipments facilitates best clinical and research exposure of our students in the field of clinical dentistry,nanotechnology and innovation in the scientific world. A state-of-the-art digital library offering access to a wide range of e-journals, reference books, aimed at providing the best in dental education and research among the students. Apart from academics, our institution also encourages students to participate in various conferences, seminars and trains them in presentations. Participation in extracurricular activities like sports and cultural events are also highly encouraged..
43
Clinical Society Meetings Conducted
10
Student Annual Coventions-SCOPE
Research
Funded Projects
Publications
Patents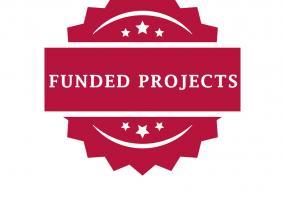 Projects
Funding is the act of providing financial resources, usually in the form of money, or other values such as effort or time, to finance a need, program, and project, usually by an organization or company. ... Sources of funding include credit, venture capital, donations, grants, savings, subsidies, and taxes.The Indian Council of Medical Research provides various funding and assistance to promote health projects across the country.The Indian Council of Medical Research (ICMR) provides financial assistance to promote research work in the fields of medicine, public health and allied areas under its Extramural Research Programme.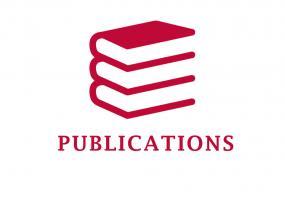 Publications - Dental
Writing is the most important means for communicating scientific work. Research and publication complement teaching and training, clinical care, and public health works.
Publications can also be regarded as an asset that enables authors to gain recognition and acknowledgement as experts in a particular field at national and international levels. Publication in peer-reviewed journals also gives international recognition for an individual, department, university, and institutions. In some cases where a topic of major global importance is included in a publication, the author's country, and even the region, may also get a greater recognition.
Implementing research and publishing results is crucial for a career in sciences. Doing research is only half of the picture. If the results of research studies or program documentations are not published- and where they are published has an important impact also- other researchers cannot appreciate the value of the evidence generated, they cannot see the evidence or further build on it, and overall science cannot develop and grow.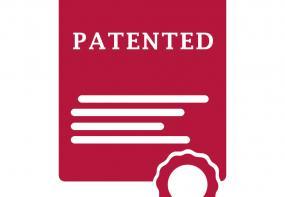 Patents
Intellectual Property (IP) is the area of law that seeks to protect the creations of the human mind. It is a legal construction that comes from the right of ownership, to give exclusivity of use to the market of the intellectually-created assets.PR is a legal right given to creator or innovator of an intellectual property; whereas, intellectual property is the results of human mind (intellect) creation which is sometimes intangible. One of the IPR protection forms is patent. A patent is an exclusive legal right granted to the owner of an invention in a specified territory for a period of 20 years. The law of patents is a legal framework that establishes a patent system which supports and encourages technological innovation and promotes economic development.
List of Patents:
Dr.Thayumanavan, Professor & Head, Department of Oral Pathology - Patent owned, "Rotary toothbrush with paste chamber "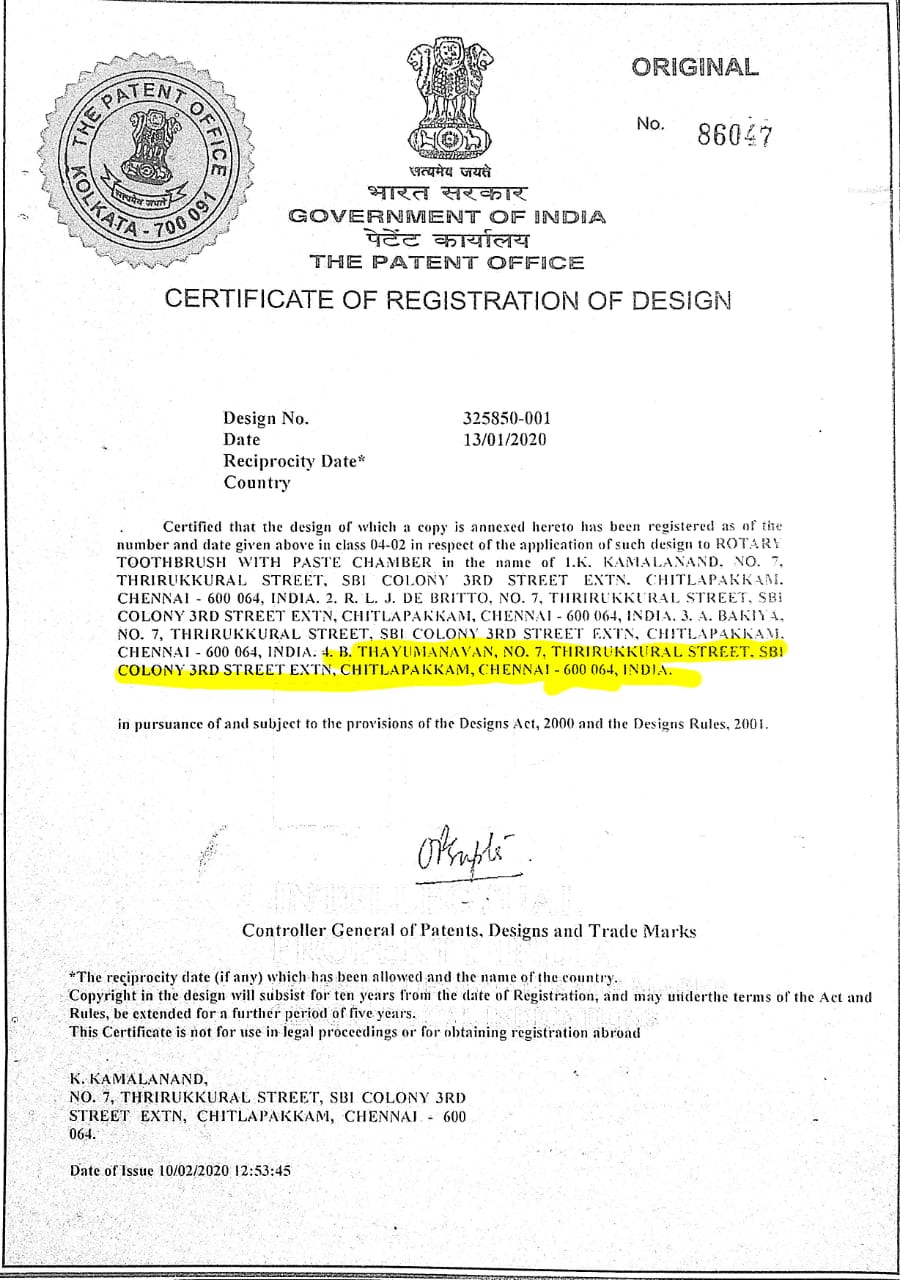 Vision
To create awareness among the masses and contribute to a healthy nation.
To aid underserved and disadvantaged communities obtain quality dental care.
To strengthen the linkages of the students with professional societies.
To create an ethos for relevant research in Dental Science.
Mission
To nurture and sustain Academic Excellence.
To train the student to become a competent Dental professional.
To impart quality dental care at par with the existing global standards
To carry-out breakthrough research into the field of Dental and Allied sciences
School of Dental Sciences - Highlights
Scholarship benefits for meritorious students
Good patient inflow with state-of -the-art infrastructure
Digitalised and well equipped clinical departments
State-of -the -art pre-clinical lab facilities for the undergraduates
In -house animal research and nano material research laboratory facilities for research projects
Smart classrooms -BDS and MDS
Basic sciences departments - with best-in-class facilities
Digital library and E- journals - remote access to any student
Hundred bedded general hospital -for best postoperative care
Advanced operation theatre facility for major and minor oral and general surgeries
Dedicated faculties with more student interactive sessions
Career guided counselling - for Undergraduates
Students
Sathyabama Institute of Science and Technology places emphasize on co-curricular and extracurricular activities These activities are student centered and primarily aims to supplement regular curricular activities.Its goal is to represent the student body in making the study experience as rewarding and enjoyable as possible.
Insights
Collaboration and MOU's
Facilities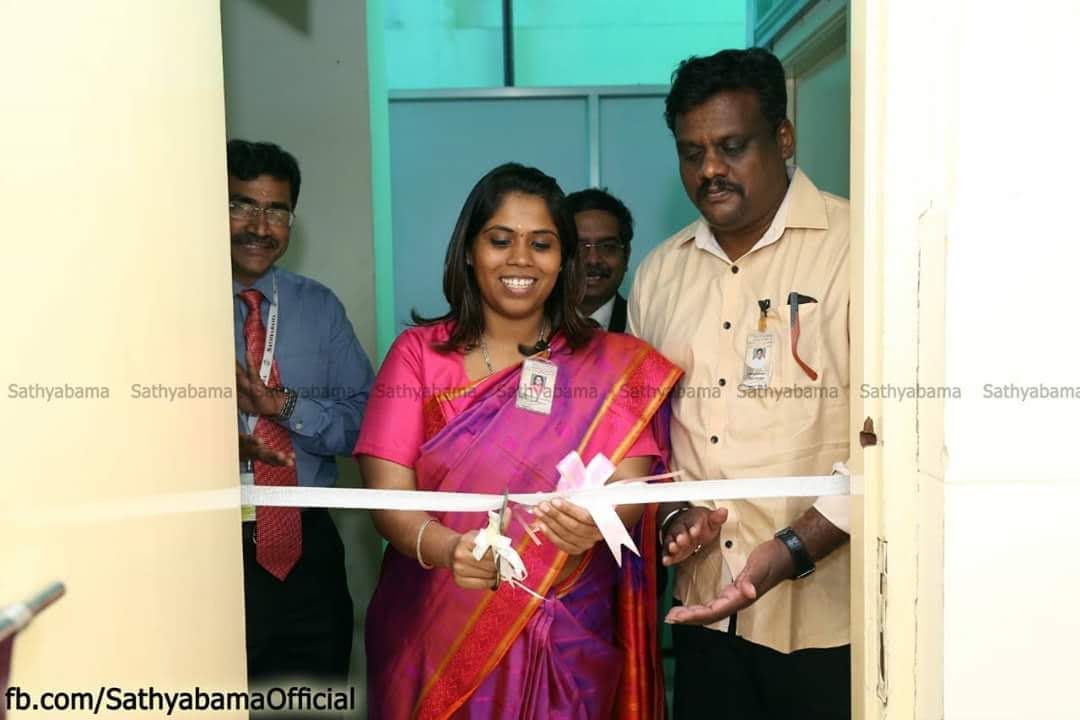 Sathyabama Dental College and Hospital, had various memorandum of understanding for conducting camps and establishing peripheral centres with the Greater Chennai Corporation at many Urban Public Health Centers in Chennai..A lot of collaboration had happened with the international university faculties as an adjunct faculty member.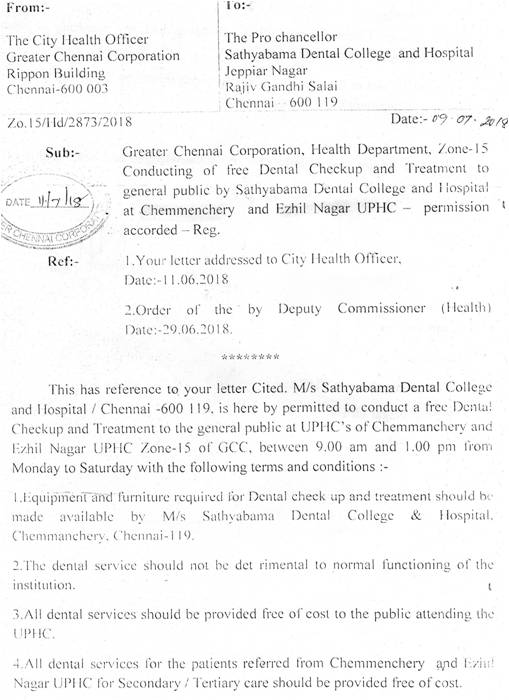 Well equipped digital library
Latest dental equipments
State of the art dental clinics and infrastructure
Good patient inflow
Smart class rooms
Hundred bedded General Hospital with various specialities
Tobacco Cessation Center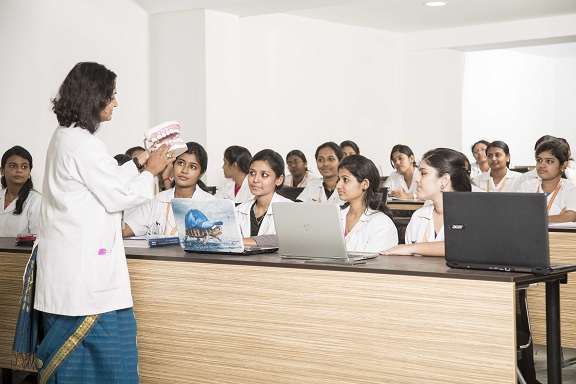 Distinguished Alumni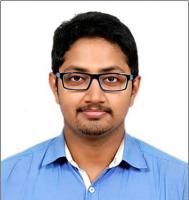 Dr.Krishnasuthan MDS (Prosthodontics) Alumni-2011(BDS)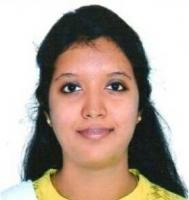 Dr. M. Mageshwari MDS (Endodontics) -II nd year Alumni-2013(BDS)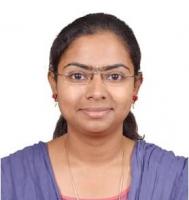 Dr. P. Sowndarya MDS (Orthodontics)-II nd year Alumni -2012(BDS)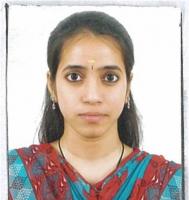 Dr. N. Srividya MDS (Periodontics and Implantology ) Alumni-2011(BDS)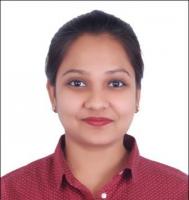 Dr. Sumaiyya Saleem MDS(Pedodontics And Preventive Dentistry) Alumni-2010(BDS)
Dr.Sahul Hameed Faizee
Dean - School of Dental Science
044 - 24502647 Extension:5582