Founder Chancellor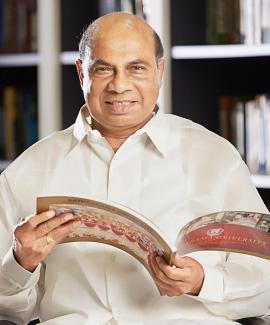 COLONEL.Dr. JEPPIAAR M.A. B.L., Ph.D.,
Founder Chancellor
Founder Chancellor's Vision
Sathyabama was established with the vision to provide quality higher education to all. Sathyabama was built on the foundation of strong values, discipline and producing technical manpower to the society. The Vision was to bring the Institution to the fore in the national and International arena. As a pioneering Higher Education institution in the country, Sathyabama has always been an Institution par excellence contributing to the social and economic development of the nation.