SAEEE 2024 - SATHYABAMA ALL INDIA ONLINE ENTRANCE EXAMINATION 2024
UGC University Grants Commission has graded SATHYABAMA INSTITUTE OF SCIENCE AND TECHNOLOGY CATEGORY-1 DEEMED TO BE UNIVERSITY. We Thank All Our Students, Parents, Faculty, Alumni, Recruiters, Press, Media and Well Wishers. 
35 Years of Exemplary Education | SIST - Foundation Day 2023
Accreditation Board for Engineering and Technology (ABET), USA.
23 Years of attaining DEEMED TO BE UNIVERSITY status
SATHYABAMA is accredited with Highest Grade A++ by NAAC
Campus Recruitment '2023 - 3136 Offers (As on 20.11.2023)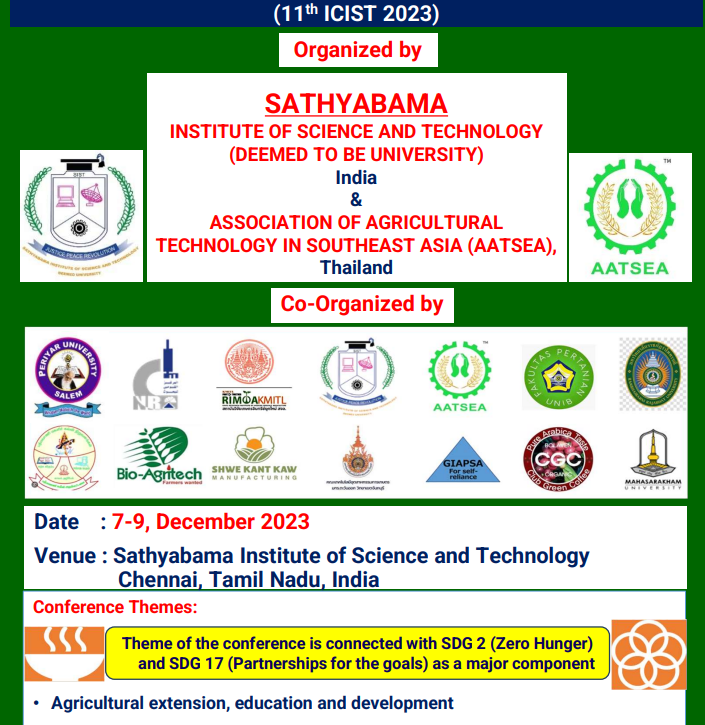 Venue: Sathyabama Institute of Science and Technology Chennai, Tamil Nadu, India