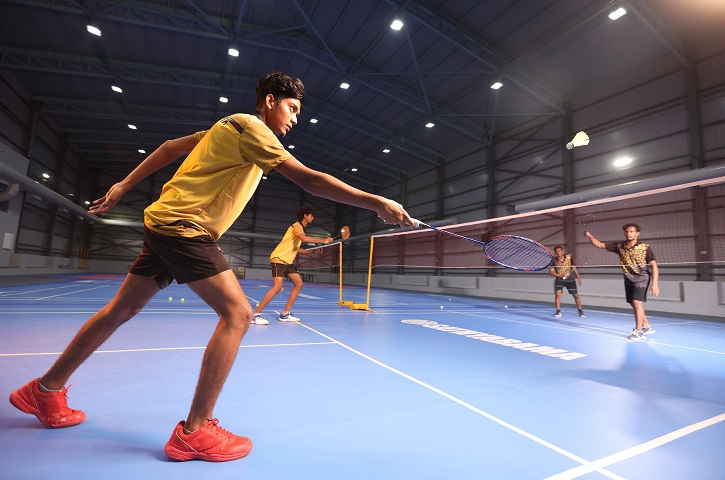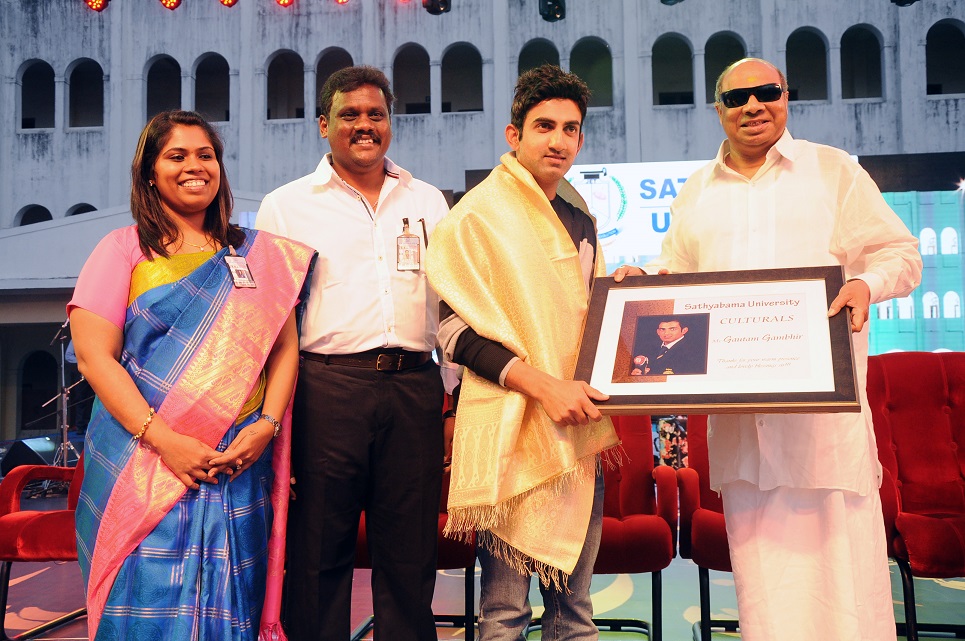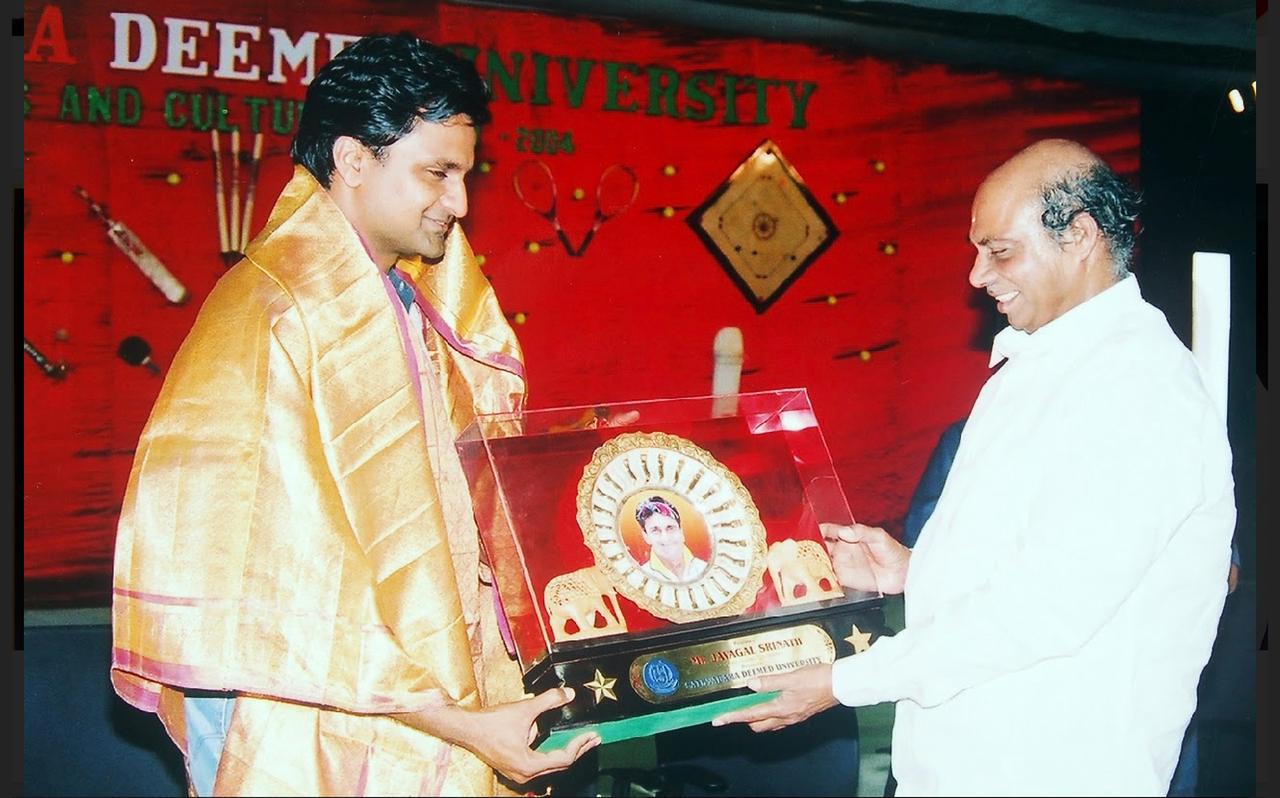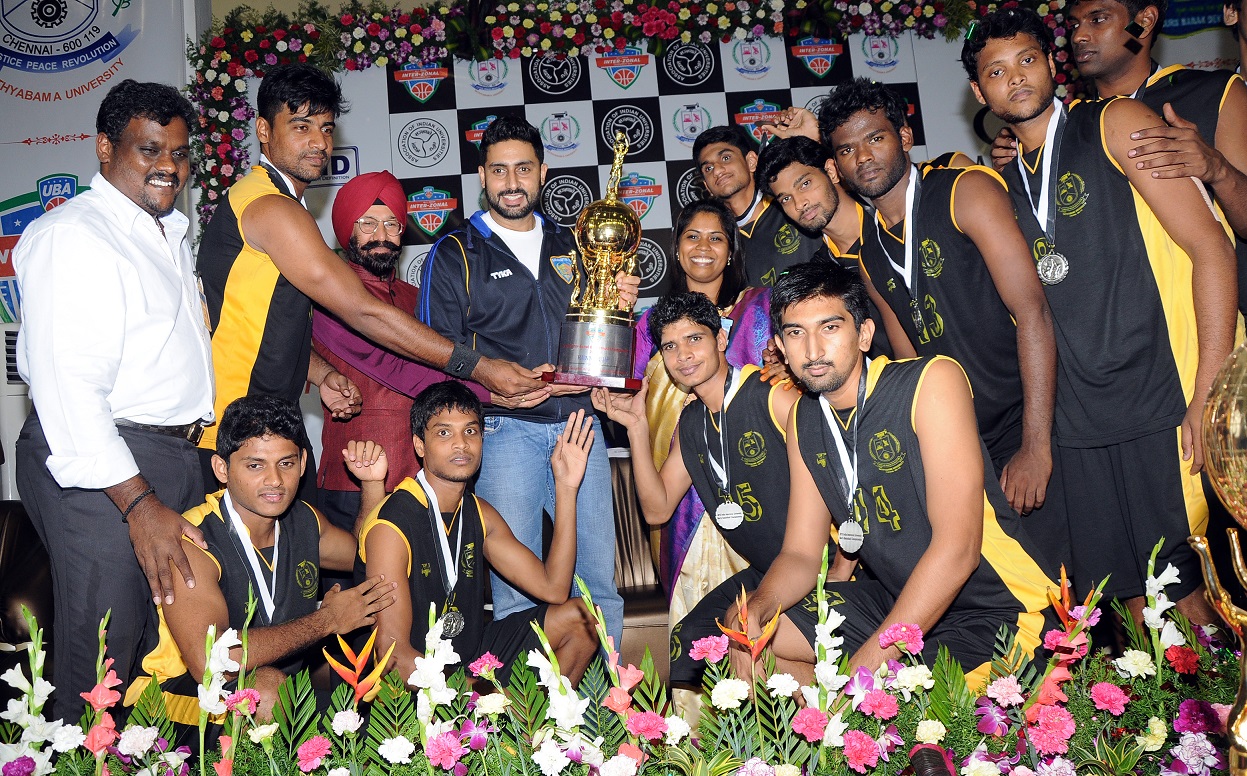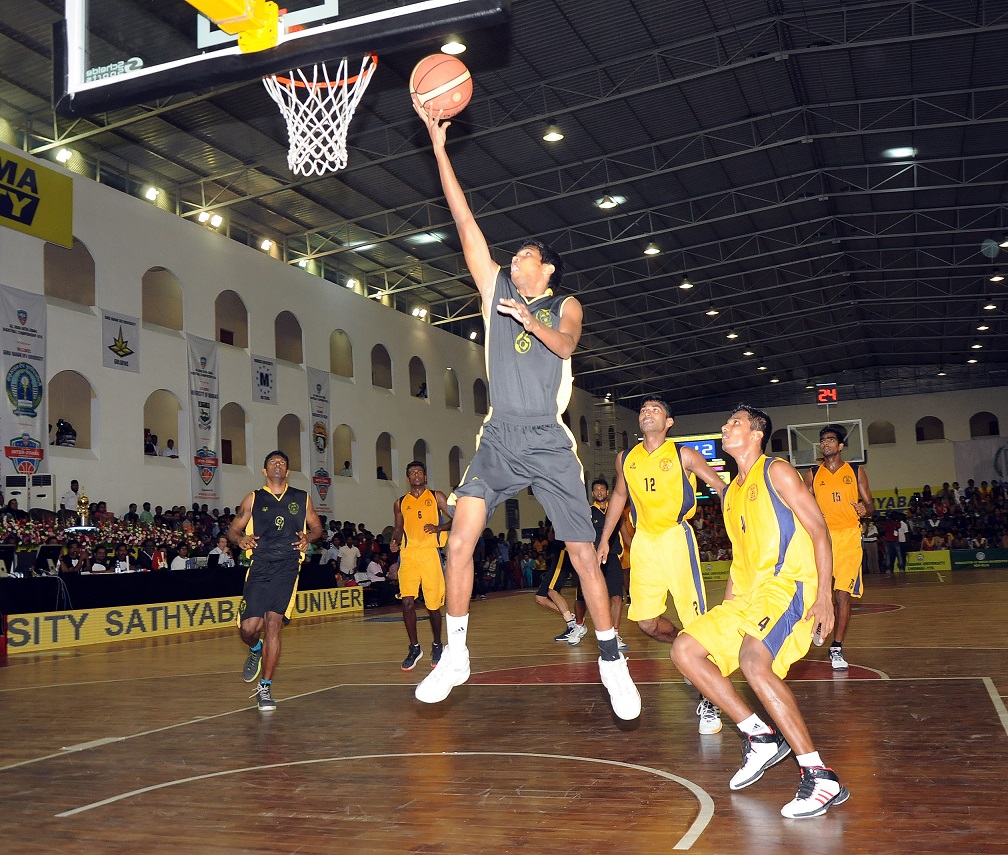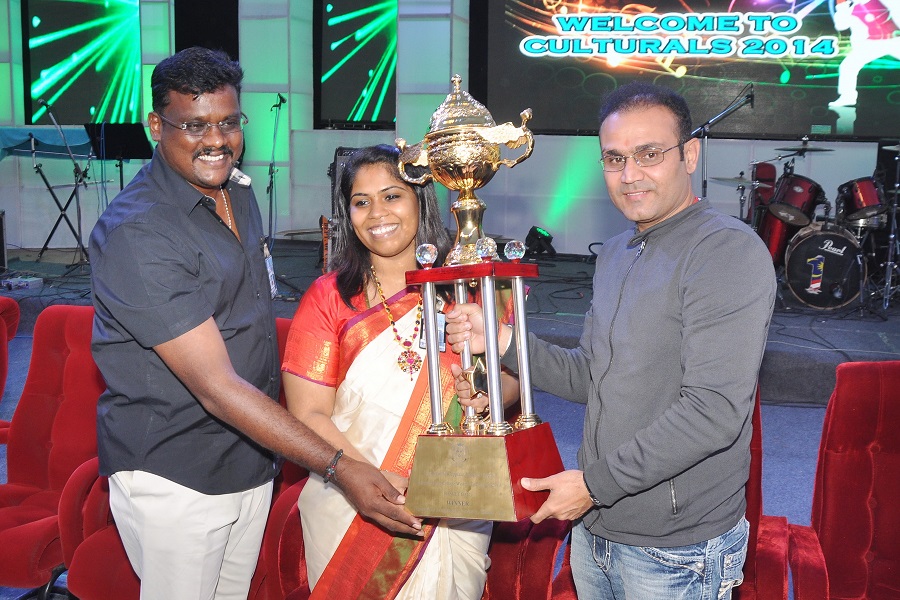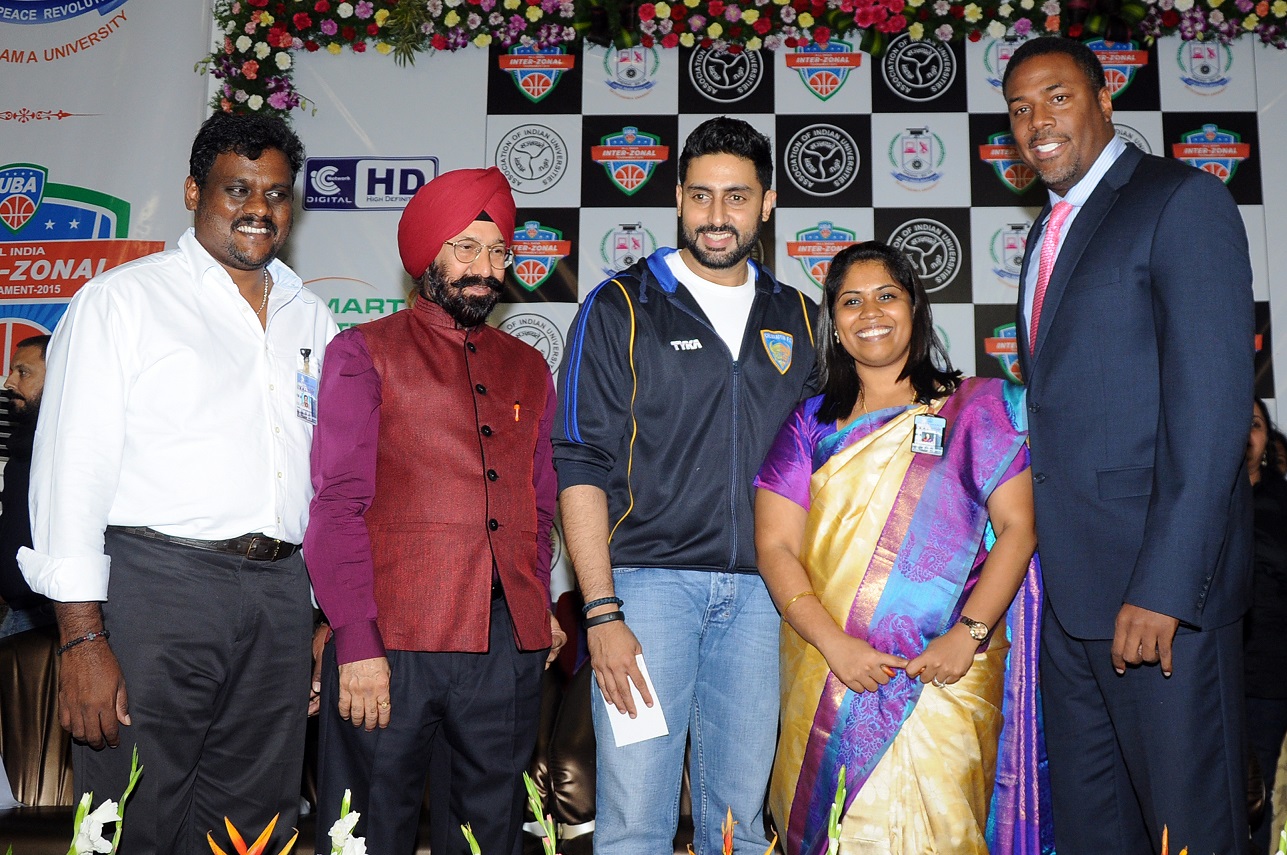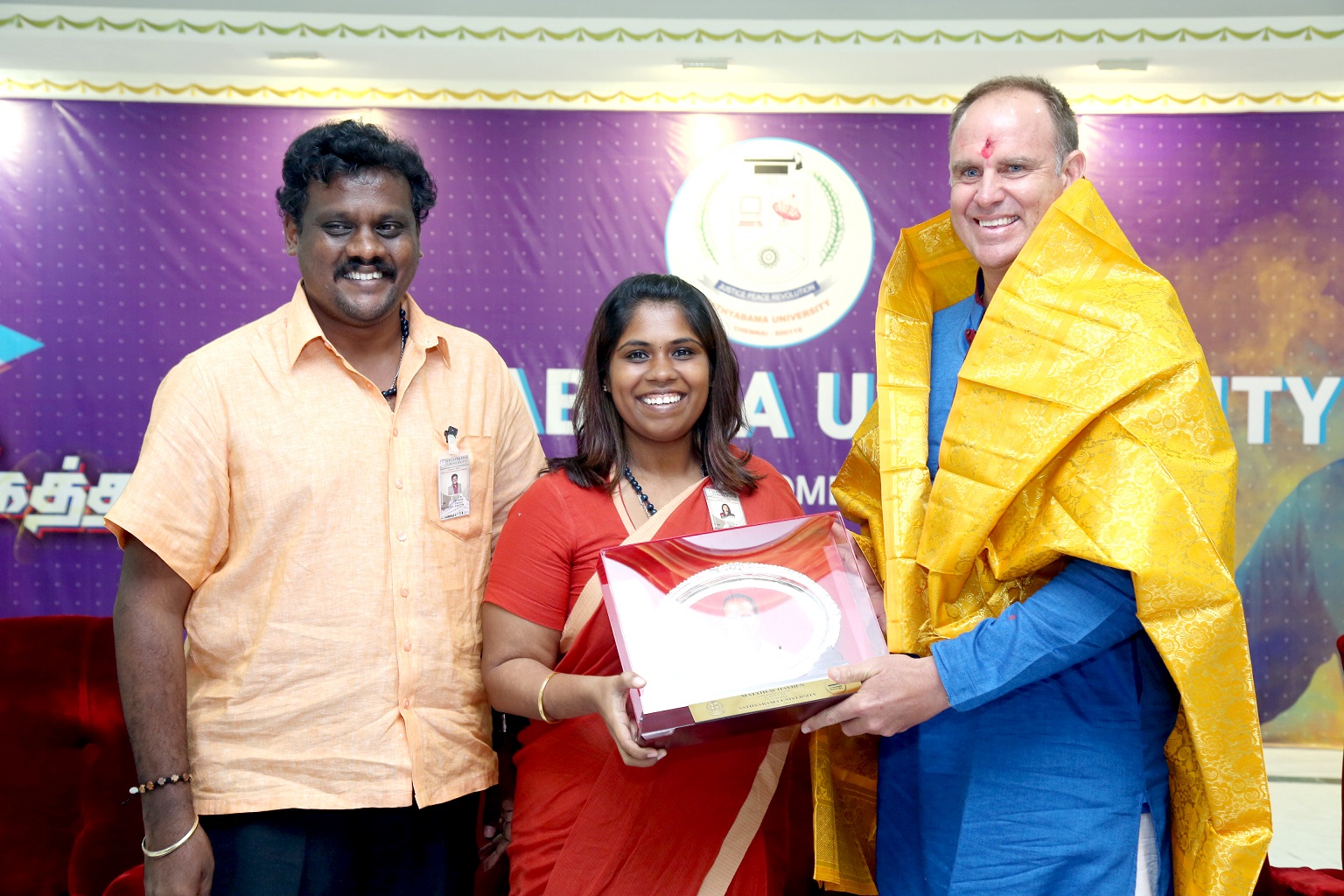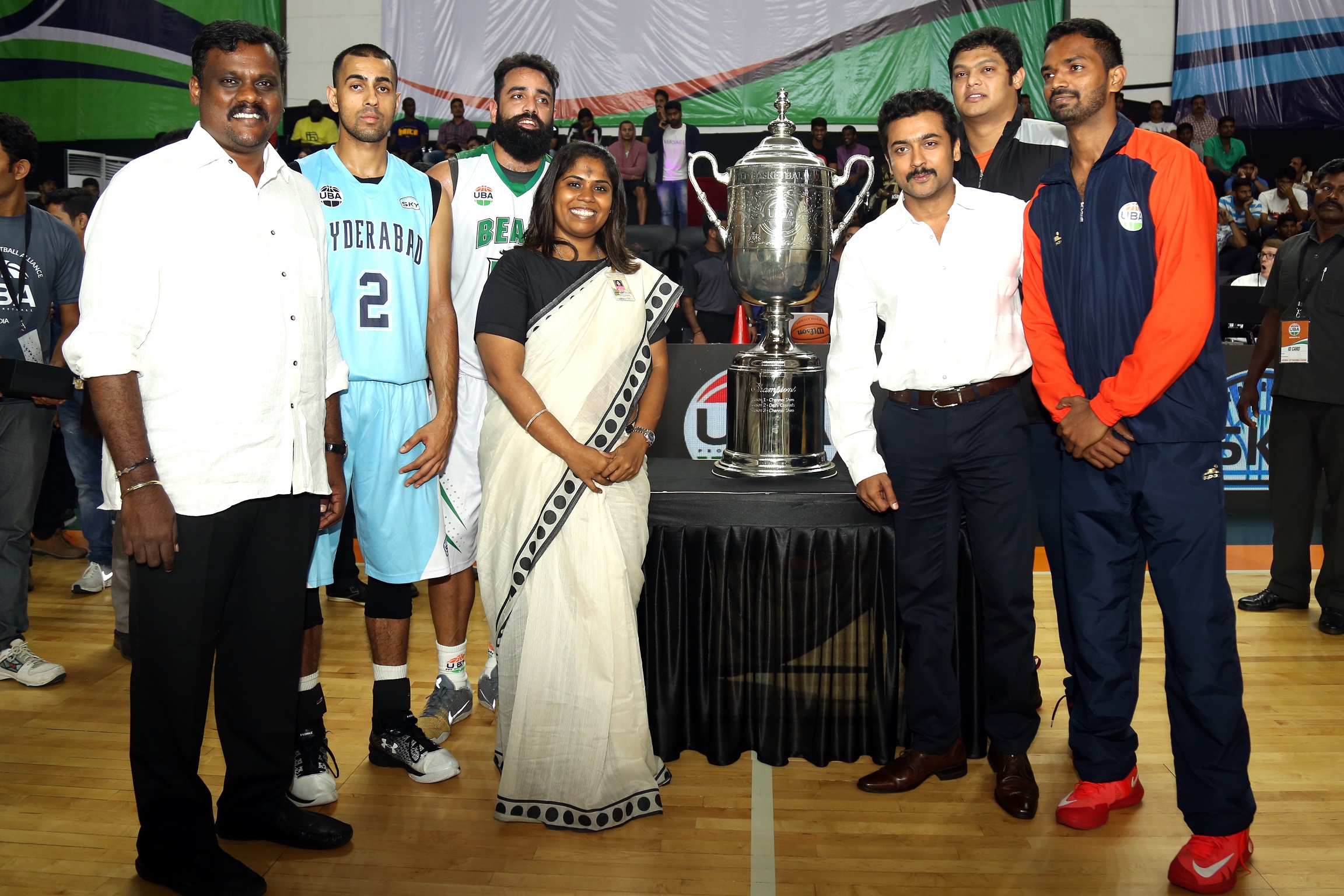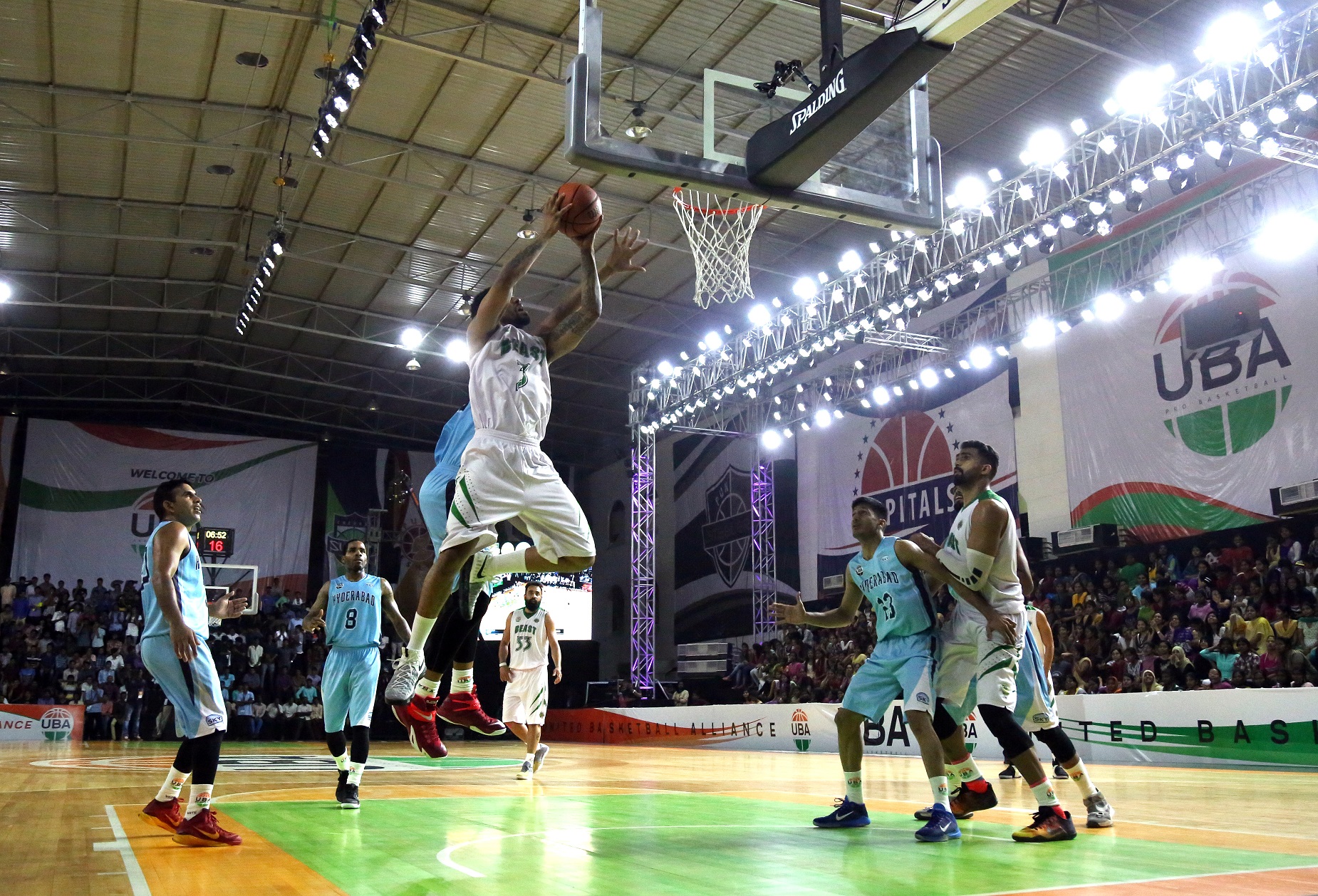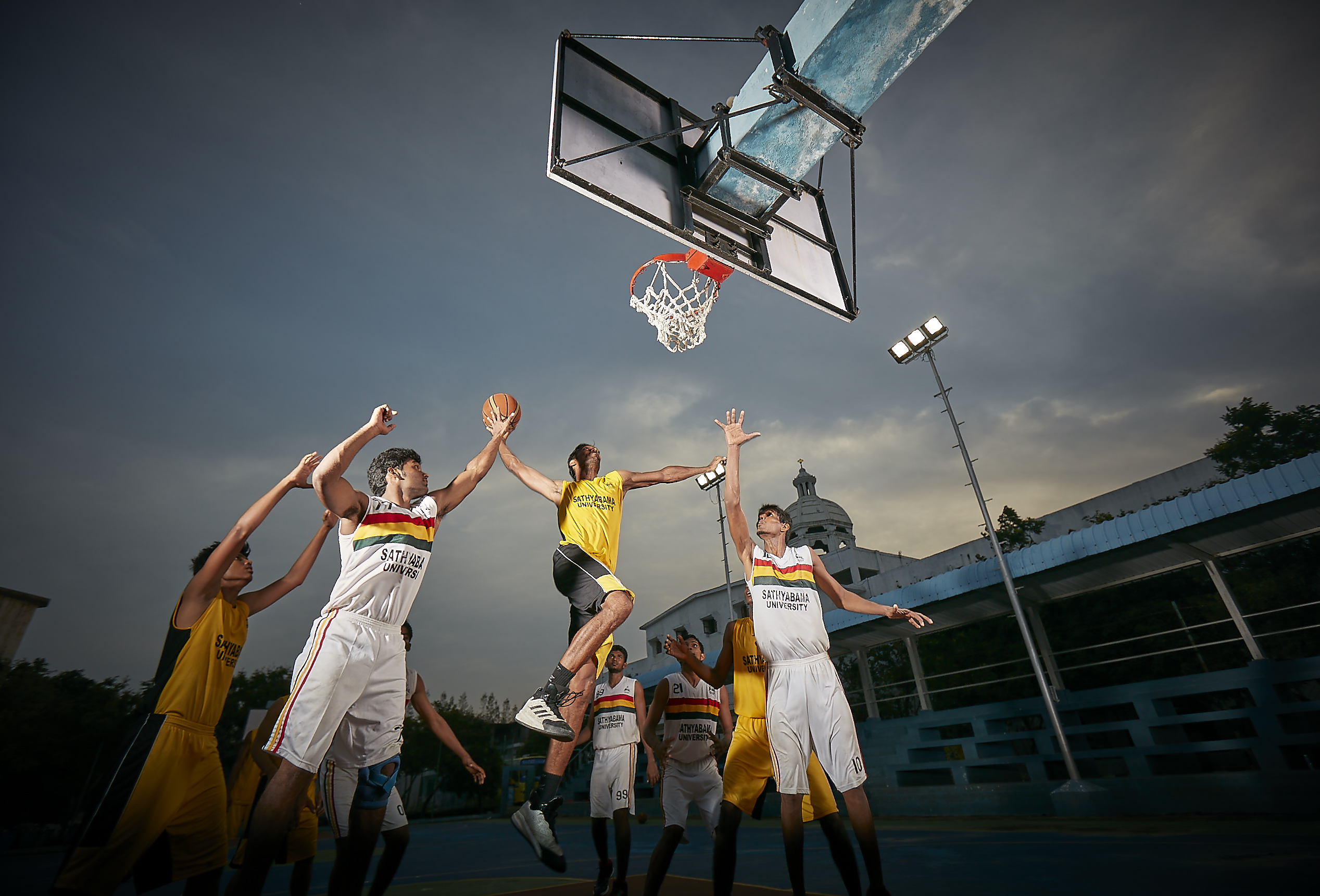 SPORTS – An element of pride in our Success
Sports always played a significant role in the evolution of the institution. Sports infrastructure in the campus greatly supports in shaping the careers of sportsmen and serving as the vital supporting system.
Sports as Hobby – Competition – Career
The institution created an ambience that motivates sports inclined students. Hobby to competitions, experiencing master-class sporting events to making professional careers, SATHYABAMA is offering best to the students. National, International tournaments participation, being a part of team conducting mega tournaments adds value to the student efforts in realizing their aspirations.
Nothing less than BIG
We dream and do "Nothing less than BIG" for our sports aspirants. Several National level tournaments are organized in the campus to spur the spirit of sport among the students. We are in association with AIU (Association of Indian Universities) and hosting tournaments of Chess, Taekwondo, Cricket, Squash and Basketball.
We have organized UBA Season-4 Pro Basketball League and 25th Dr.MGR Trophy-Inter Institutional T20 Cricket Tournament.  We conduct mega sports competitions to Corporates and School Students. All India FIDE rating Chess tournament, South Zone Inter University Women Cricket Tournament, Wheel Chair Basket ball U-23 team training camp, All India Inter Squash Rackets Men & Women tournament are some of the major events hosted in the recent past. Organizing Mega Sporting events is a way of nurture, a sign of our culture.
Best efforts always lead to Best results
The consistent efforts of the institution produced sportsmen of highest caliber. Mr. V. John Christopher represented youth Indian volleyball team and Mr.Rixkin Pathani played in Junior Indian team and represented Senior Indian Basketball are among the best sporting talent pool, the institution produced to the nation over the last three decades.
Playing for fun or pride, the best destination is "Sathyabama".
Sathyabama encourage students to participate in sports events. Sathyabama gives equal importance to sports and curriculum for all round development of students and greatly supports in shaping the career of students who are interested in sports. Sports facilities available in the campus include play courts, playgrounds for Volleyball, Basketball, Kabadi, Ball badminton, Tennis, Hand ball, Foot ball, Hockey, Kho-kho, Cricket and other outdoor games. Facilities for indoor games like chess, carom and table tennis are also available.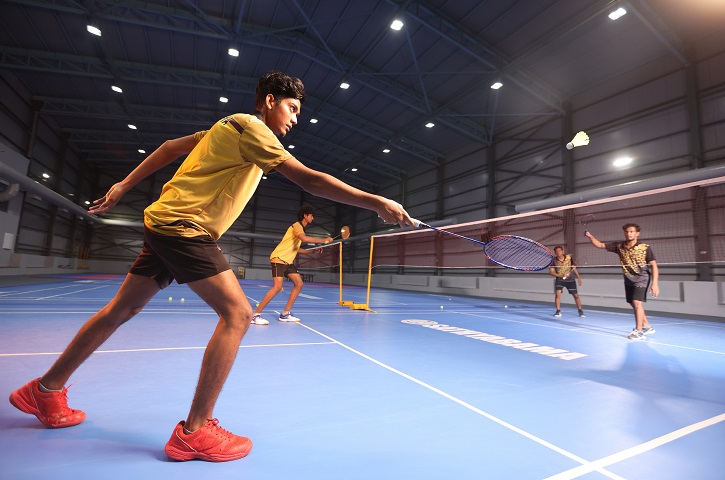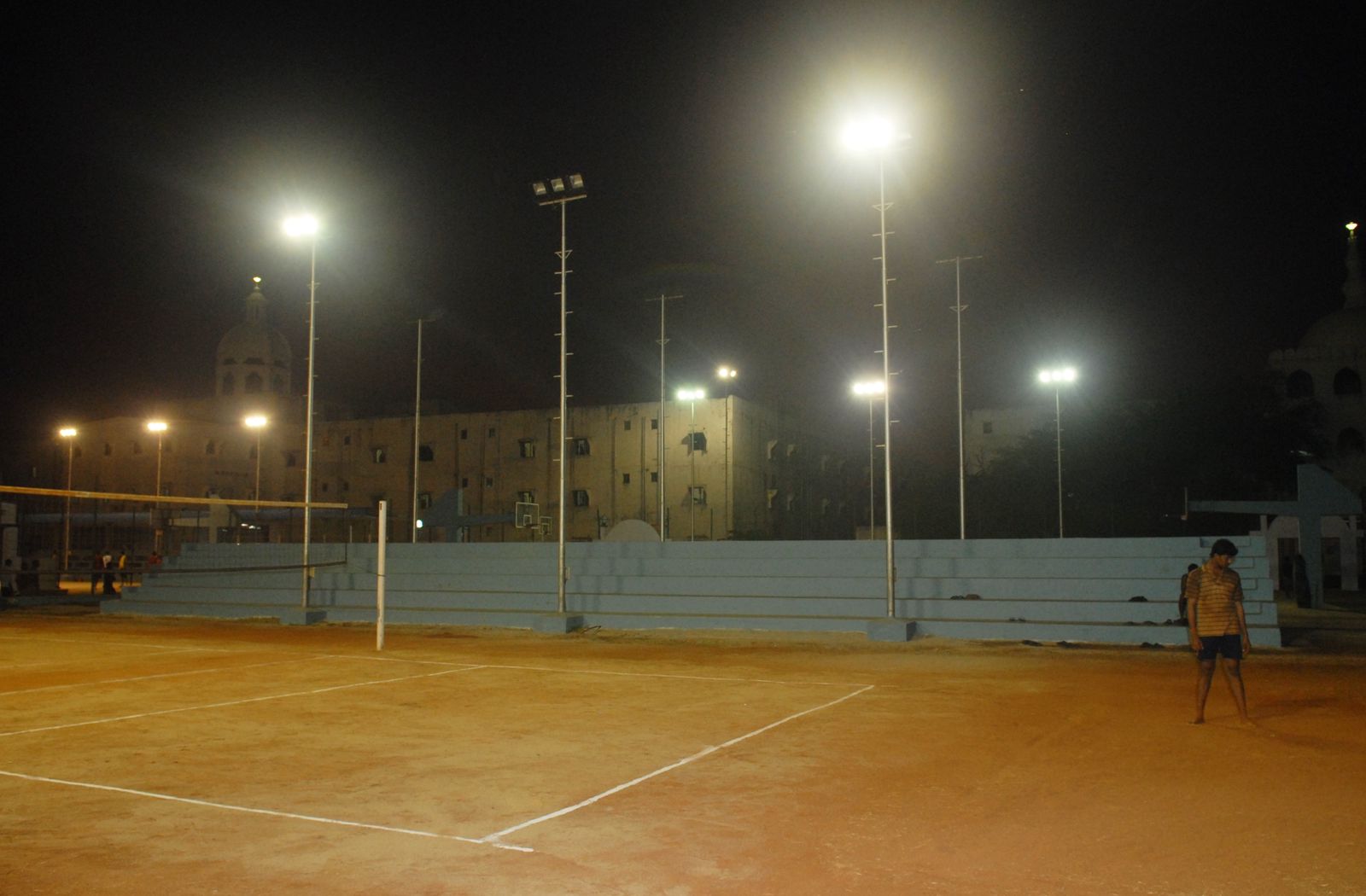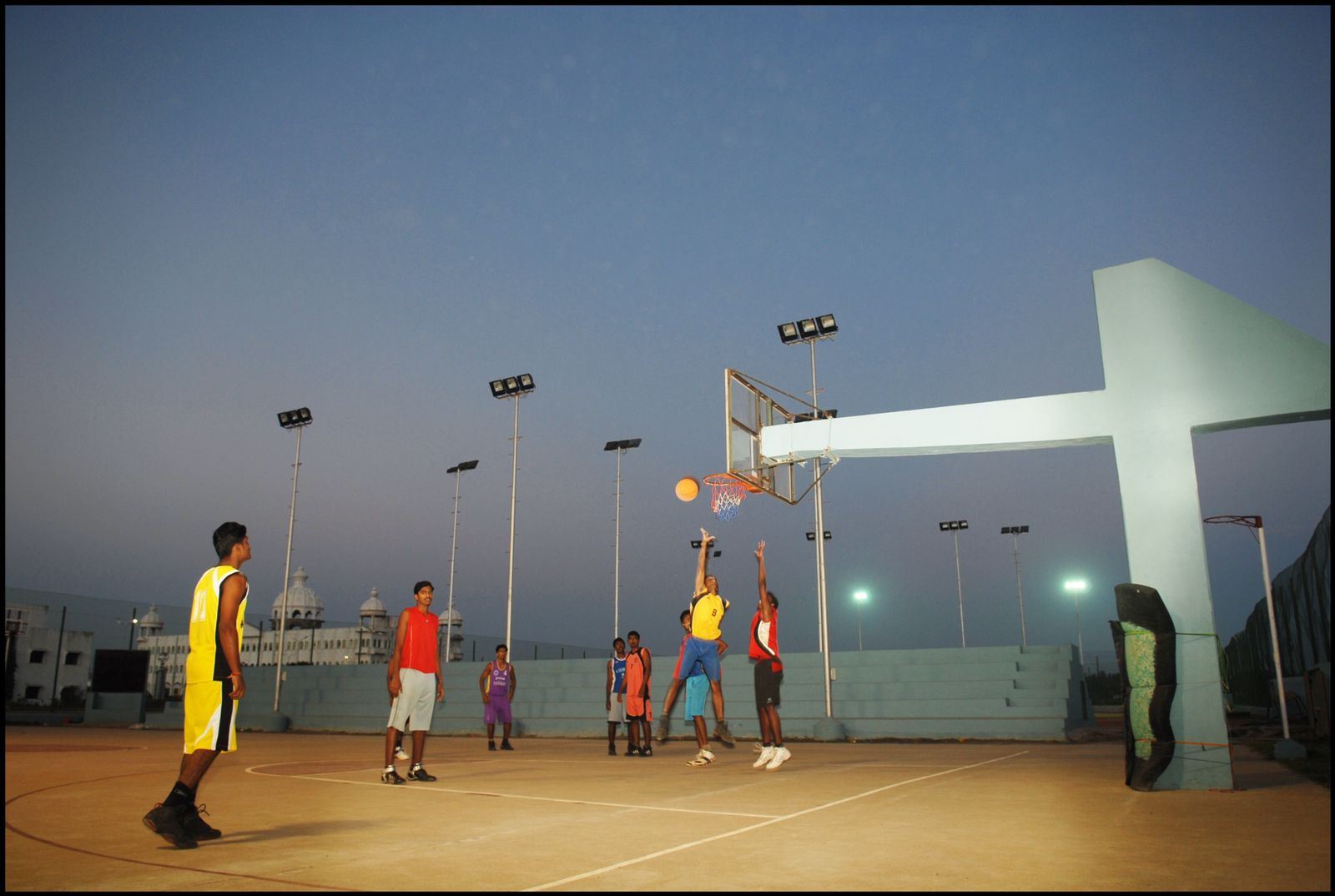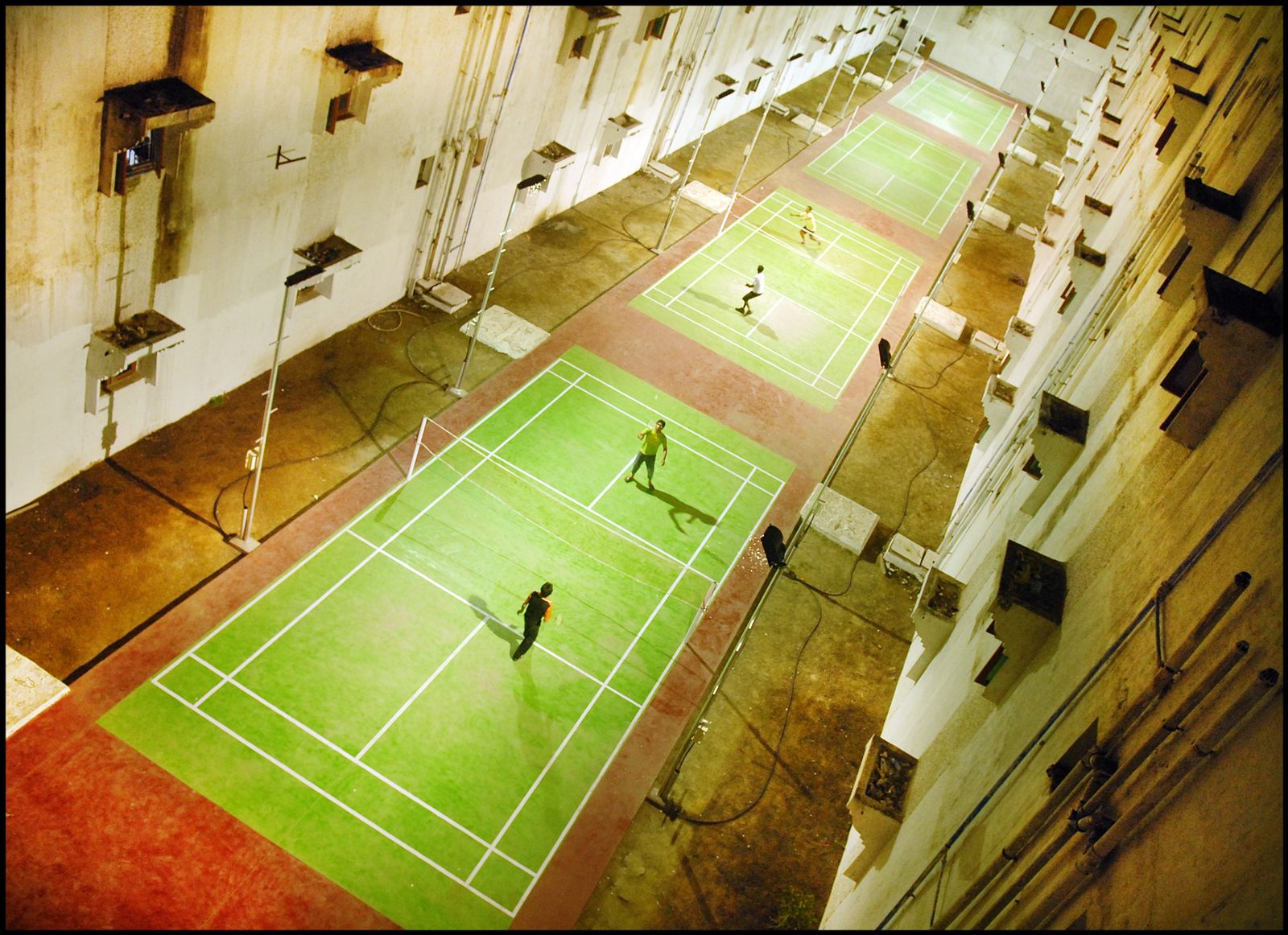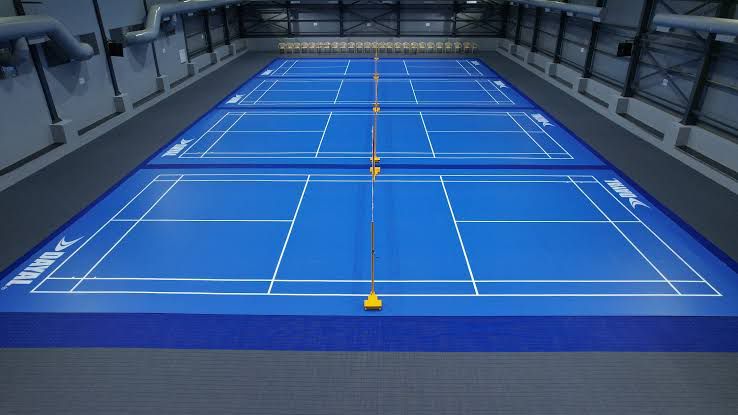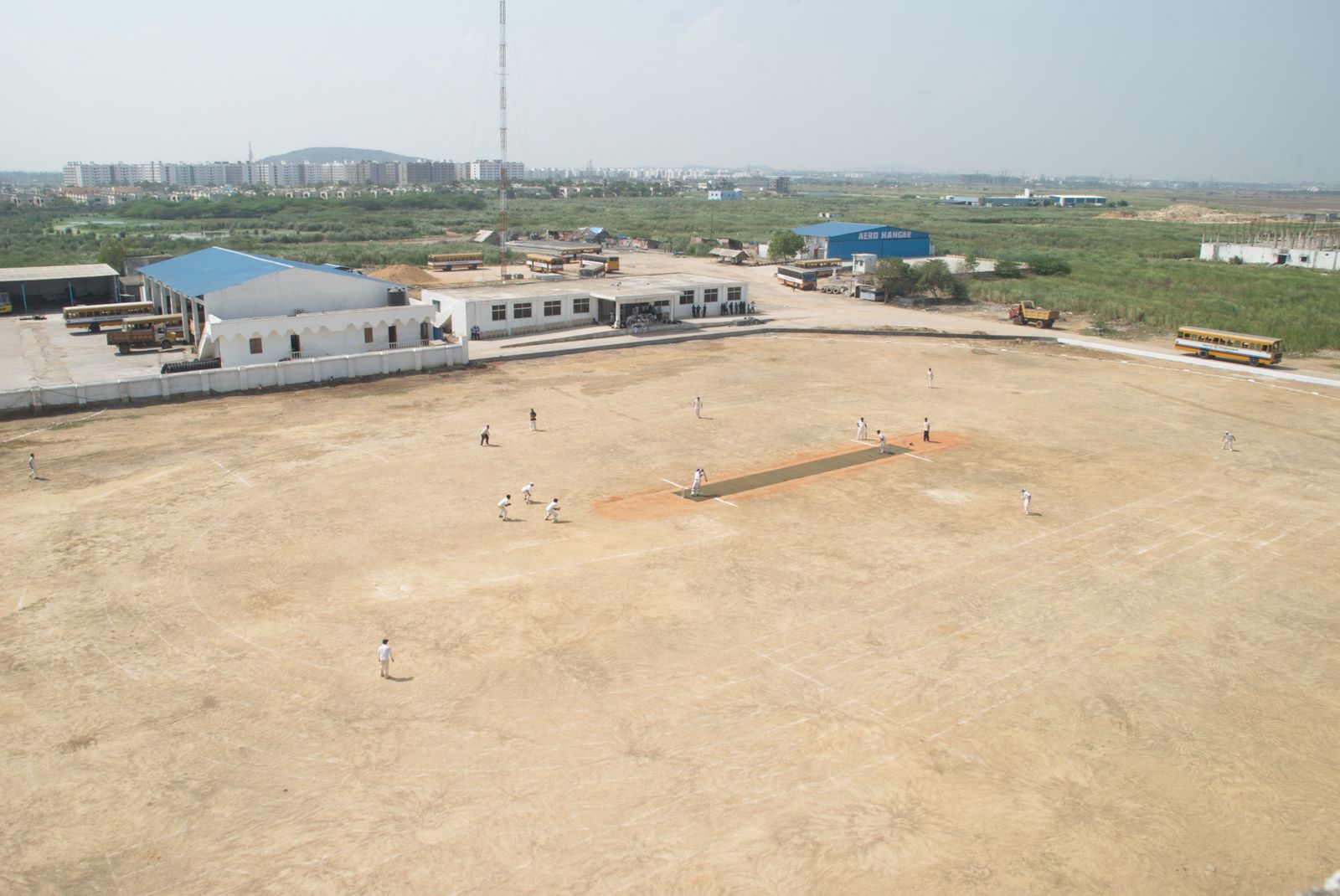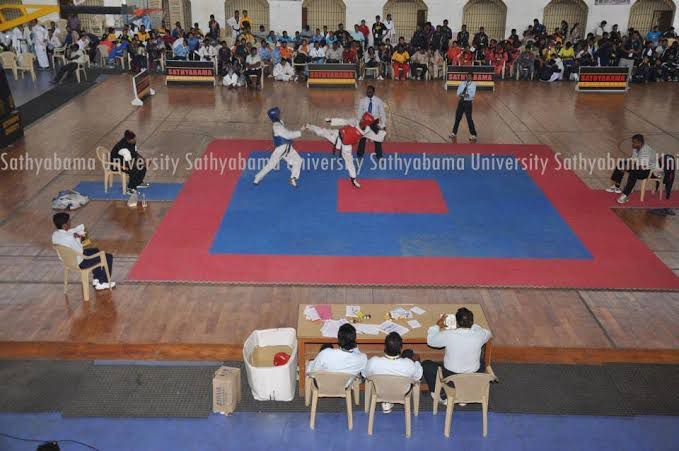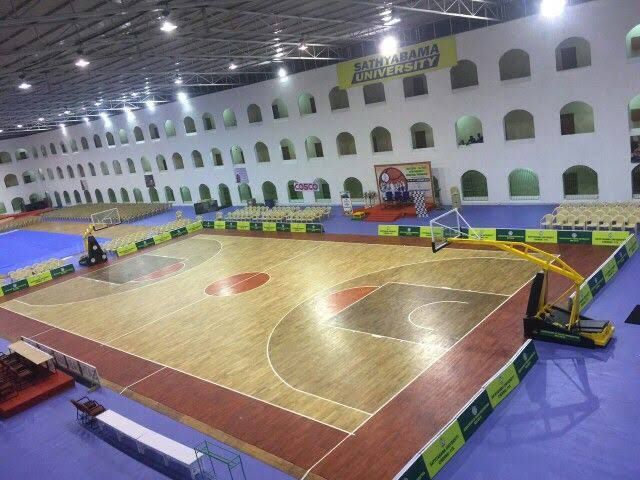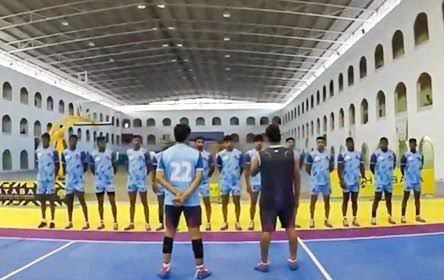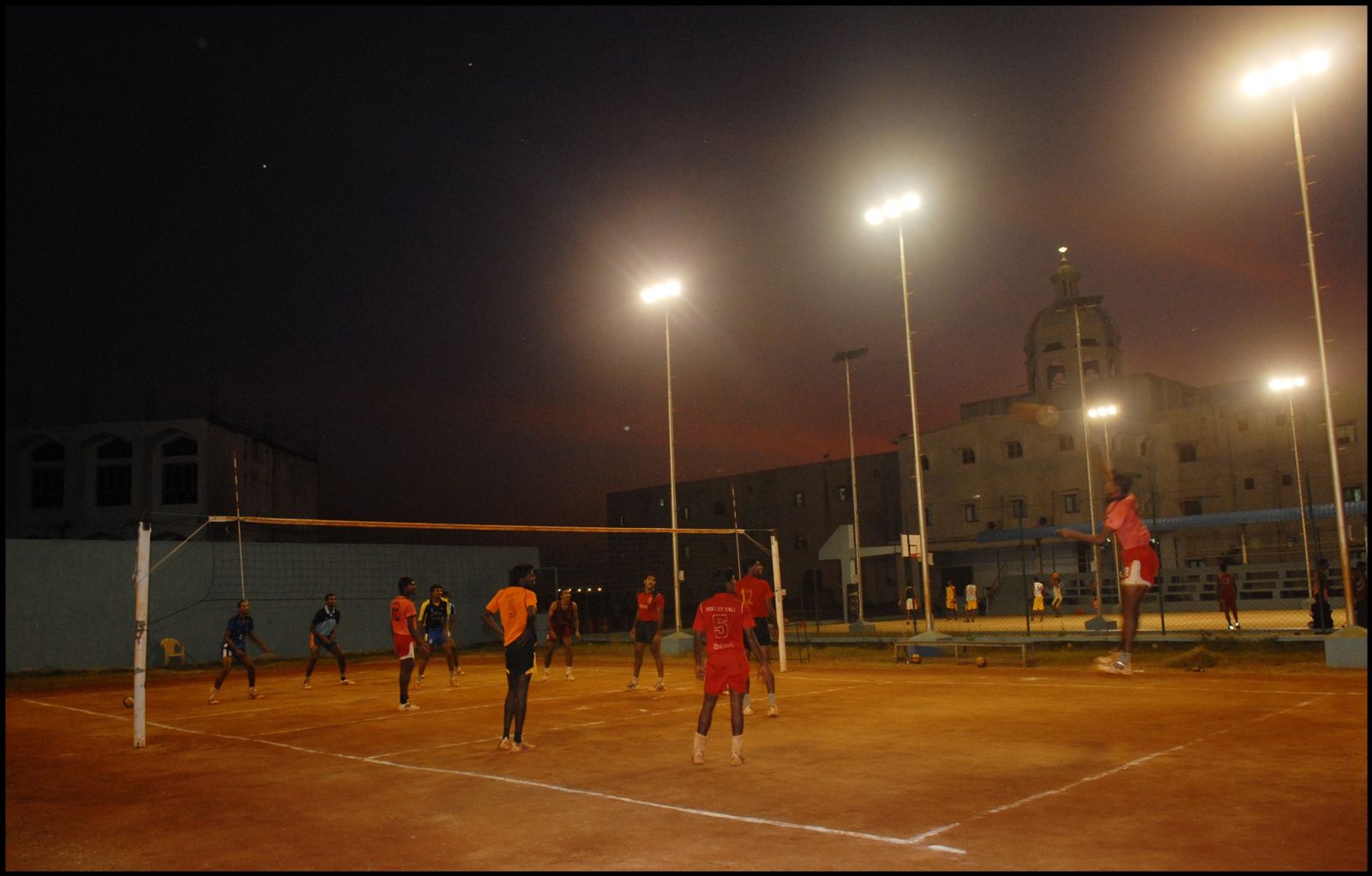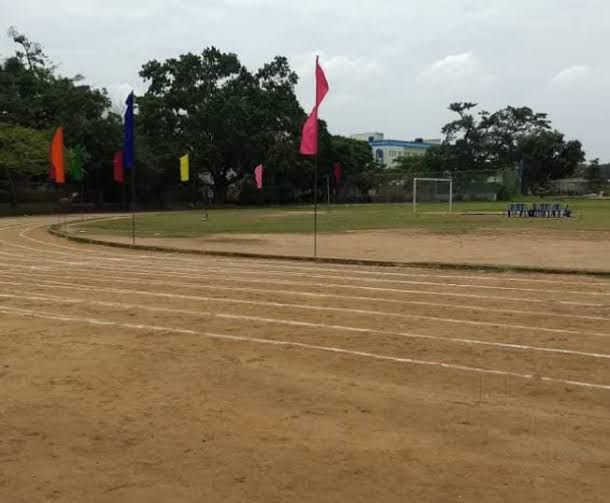 Sport and Fitness Facilities  
| S.NO.  | Name of the Facility | Number |
| --- | --- | --- |
| 1. | 400 Mt Track | 1 |
| 2. | Basketball [ Indoor ] | 2 |
| 3. | Basketball [ Outdoor ] | 4 |
| 4. | Volleyball [ Indoor ] | 2 |
| 5. | Volleyball [ Outdoor ] | 10 |
| 6. | Tennis [ Synthetic ] | 1 |
| 7. | Tennis [ Sand ] | 2 |
| 8. | Badminton [ Indoor ] | 6 |
| 9. | Badminton [ Outdoor] | 6 |
| 10. | Handball | 2 |
| 11. | Table Tennis [ Indoor] | 2 |
| 12. | Football Field | 2 |
| 13. | Hockey Field | 2 |
| 14. | Ball Badminton | 2 |
| 15. | Kho-Kho Court | 2 |
| 16. | Kabaddi Court | 4 |
| 17. | Throw Ball | 2 |
| 18. | Gymnasium [ A/C Hall ] | 1 |
| 19. | Gymnasium [ Non A/C ] | 1 |
| 20. | Chess and Carrom [ Indoor Hall ] | 1 |
Contact Us
Mr.Ravikumar
The Sports  Director,
Sathyabama Institute of Science and Technology
E-mail :[email protected]
Contact No: 044-24503150