Vice Chancellor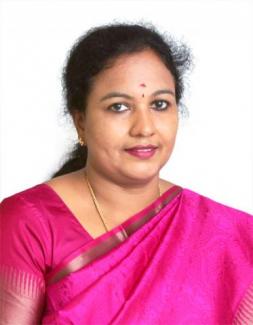 Dr. T.SASIPRABA M.E.,Ph.D.,
Vice Chancellor
Vice Chancellor's Desk
Knowledge is Power.. Sathyabama Institute of Science and Technology has made several achievements, in its pursuit for excellence, in education and creating a society that is humane, inclusive and sustainable, for the past 32 years. Our Vision is to reach the pinnacle of Excellence as an institution that is bestowed with great academic and research capabilities. Highly inspired and motivated Faculty members and their involvement in academic and research activities will keep the institution in the trajectory of success. I am confident that our faculty will be able to quickly respond to the changes happening in the learning environment and successfully transform themselves to the digitalized, virtual environment. As educators, it is our moral duty to guide and support the students and help them achieve their academic and personal goals and ensure that the benefits of education reach out the students with different abilities and needs. We should equip our students with the 21st century skill sets and groom them as responsible citizens, who will give back to the community.
Our future is full of challenges and we should be prepared to face them with the determination to succeed. With the clear vision and the able leadership of our management, we will surely progress as an Institution that will be a benchmark for other educational institutions in the country. Owing to its agility, Sathyabama will become an Institution of choice for students across the world. Let us positively move towards this objective.
                                                                                                                                                           Dr.T.Sasipraba,
                                                                                                                                                      [email protected]