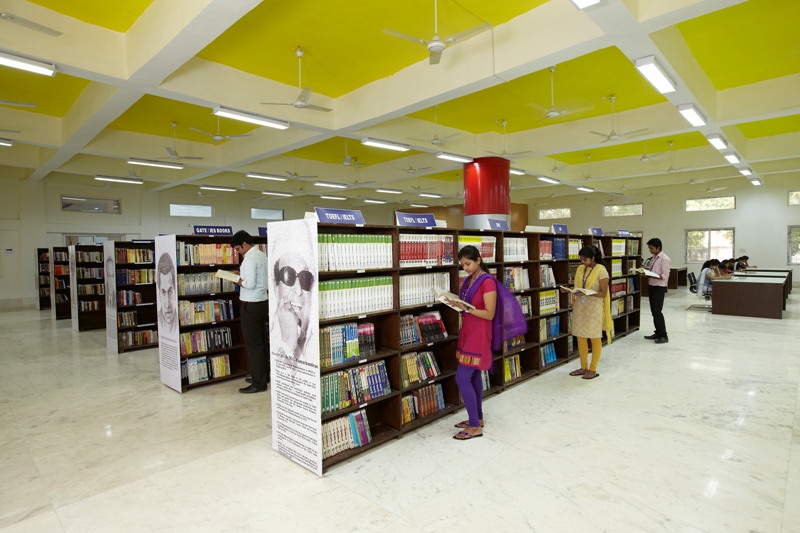 Advisory Bureau for Higher Studies drives various Career building, Counseling, workshops, awareness sessions and lecture series on versatile higher education opportunities.  Also, supports the students by preparing   them to face various competitive examinations like UPSC, GATE, CAT, GMAT, GRE, TOEFL and IELTS.
Foreign Language classes such as
German
Japanese
French
Mandarin are offered to support the overall student development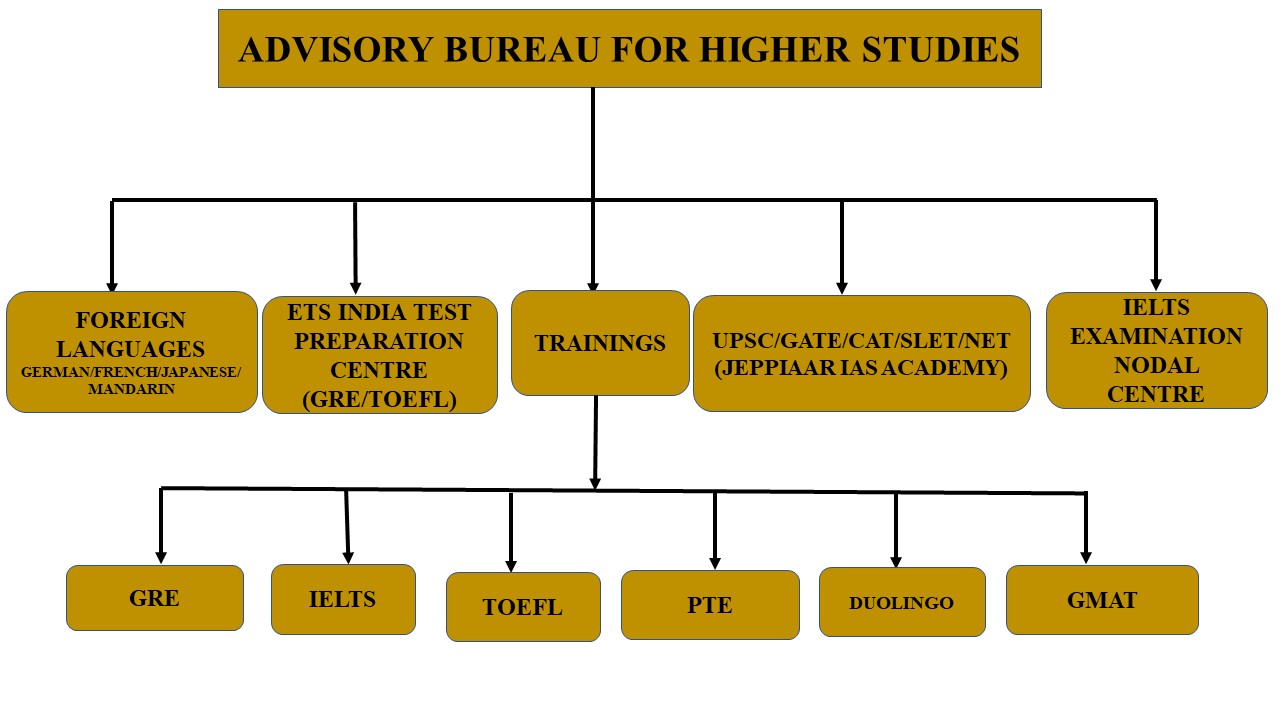 The Advisory Bureau of higher studies serves as the epicenter for the information related to the higher studies and encourages students for a progressive career. It also conducts seminars from eminent speakers to enlighten the students towards recent challenges in learning trends in different fields of Engineering and Science. Various workshops and personal training sessions are frequently conducted to write SOP and LOR's.   Advisors from well-known higher education organizations are invited to share the prospects of career in abroad, Visa Procedures, Admission in various institutes etc., to the student community.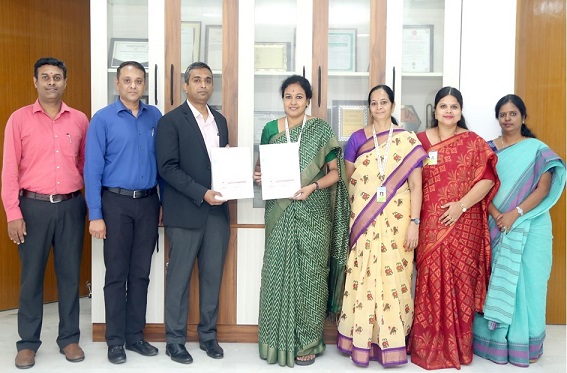 MoU with ETS-India
Sathyabama in association with ETS India conducts GRE/TOEFL master class for students who wish to pursue their higher education abroad. We also conduct mock tests, interviews and Olympiads to support the students perform better. We are a referral partner of IDP: IELTS Australia – Test Centre and our students can register for IELTS examination in the campus itself. 
The main objective of advisory bureau for higher studies is to provide students better opportunities to have a prospective career. Sathyabama institute of science and technology's Advisory bureau of higher studies takes pride that Our students are part of several prestigious institutions across the globe. 
Gallery : Sathyabama students across the globe 
Procedure to obtain LOR's
Students shall download the form from the below link and attach   the supporting documents while approaching for LOR's
Students shall contact the concerned Faculty and Prepare the LOR
Contact placement cell with ABHS registration form downloaded from the website 
Contact higher studies office at Center for Advanced Studies, first floor to get LOR hard copies
Nodal Authorisation certificate - Sathyabama : Download
LOR Registration Form : Download 
Note: For transcripts students shall contact student helpdesk
Click here for Letter of Recommendation, Recommendation Letter Format, and Sample Letter
Institutional discount id offered  exclusively for Sathyabama Students.
$50 discount for TOEFL exam registration
TOEFL Test fee $190
For every registered student final fee after discount is $140.
TOEFL Official Guide and TOEFL Planner worth INR 2000 for every registered student TOEFL Additional Score Report - 4 per registered student worth $80 (Apart from the complimentary 4 score reports each test taker gets while registering for the test)
GRE Test fee $228.
Exclusive discount $5 for Sathyabama students.
GRE Additional Score Report - 1 per registered student worth $30 (Apart from the complimentary 4 score reports each test taker gets while registering for the test).
IELTS-Students who register at Sathyabama Nodal centre can save Rs.150/- on Registration Fee. Upon registration immediate delivery of study materials. Free score reporting for up to five universities, which are listed in STED RO list. For Registrations and to get institutional code contact- Higher studies office, First floor, Centre for Advanced Studies.
For Higher studies Guidance/IELTS/GRE/TOEFL/LOR/Languages - inhouse classes and Exam Registrations

Contact
Dr.Y.Swarnalatha
Professor and Dean
Advisory Bureau for Higher studies
[email protected]
Office Landline : +914424503801