School of Management Studies

The School of Management Studies established in 1993 is committed to outstanding value based quality education, research, executive education, consultancy and strong corporate as well as international linkages.
Constituted with the vision of offering transformational education focussing on entrepreneurship and thought leadership, the school nurtures and develops the best of managerial talent who create sustainable value engaging in a variety of initiatives of social and economic benefit to this nation. The inspirational and applied learning environment educate, equip and inspire students to exhibit value based leadership, entrepreneurship and contemporary research.
The school fosters greater inclusion by promoting alumni interaction, industry interface and international relations in its progression. Diligent academic experience provided through partnerships with more than 100 globally acclaimed universities and leading corporations in India have placed our school among the top management institutions across the country. More than 25,000 management professionals working across the globe make up our thriving alumni community.
 An empathetic approach to inclusive education by empowering the hearing, speech and visually impaired students is the forte of the school resulting in invaluable improvement in standards and quality of life for differently-abled individuals.
The school embodies Change-maker values, supporting and motivating every student to unlock their full potential and achieve their ambitions.
Management Studies at Sathyabama Institute of Science and Technology is a distinguished leader in the field of management education and research. Our programs and curricula receive global recognition for their strength and continued contributions to the field of management. Our prime aim is to design practice-oriented learning and a contemporary industry-focused curriculum.
Capacity building, Executive Education and imparting Consultancy to the Corporate, Government and other Organizations are the hallmark of our institute.
Designed with a focus on practical skills for any business application, the Full-time MBA program offers a breadth of knowledge, tools and opportunities to apply what is learnt in a real-world setting to become a truly global business leader. Global exchange opportunities with our partnering institutes for internships and academic learning offers unparalleled access to several industry sectors impacting careers of our students. Opportunities for self-development through a wide range of electives, co-curricular activities, and regular industry networking events equip students with advanced business knowledge and skills.
Sathyabama is a vibrant learning organization where diversity, inclusion, and engagement are prized and critical components of social value creation. The infrastructure and learning ambience is breathtaking and facilitates blended learning.
It is truly an honour and a privilege to be able to lead one of the leading Management Schools in India where the faculty and students are in pursuit of academic excellence through innovation, entrepreneurship, value creation, and sustainable business practises.
Research
Funded Projects
Publications
Patents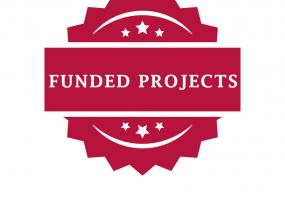 Funded Projects
The aim of funding programs is to assist institutions in supporting more effective teaching, learning and research and to contribute to the society.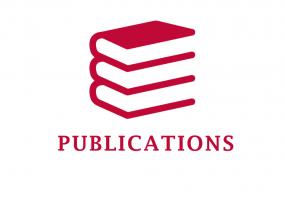 Publications
Publications aim to expose a research to the society to make it useful.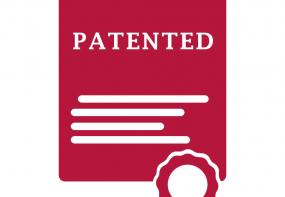 Patents
The objective of patenting is to encourage young minds to development of new inventions and to contribute to the society.
Vision
To be a globally renowned department for providing transformational business education with distinct focus on entrepreneurship and thought leadership to benefit organizations and society.
Mission
To provide a diligent academic experience for ethical, sustainable and inclusive business practices.
To develop principled and innovative leaders who can make a difference in the global arena.
To institute a dynamic learning and research environment promoting knowledge creation.
Programme Educational Objectives (PEOs)
PEO1 Managerial Competence: To demonstrate critical thinking and ethical decision making capabilities.
PEO2 Global Leadership: To exhibit value based leadership and entrepreneurial competence in the global arena.
PEO3 Socially Sensitive Expertise: To illustrate empathetic and socially conscious professional expertise.
PEO4 Perpetual Learning: To execute the aptitude for continuous learning and innovation through research
Program Outcomes (POs)
PO1: Apply knowledge of management theories and practices to solve business problems.
PO2: Foster analytical and critical thinking abilities for data-based decision making.
PO3: Develop value based leadership skills.
PO4: Analyze and determine global, economic, legal, and ethical factors influencing business management.
PO5: Ability to lead themselves and others in the achievement of organizational goals, contributing effectively to a team environment.
PO6: Design systems and structures for sustainable business performance as managers, entrepreneurs and consultants.
PO7: Create value through optimization in different business contexts.
PO8: Ascertain interdisciplinary technological proficiency to enable innovativeness and lifelong learning.
Department Highlights
Established in the year 1993
Offers Undergraduate and Postgraduate programmes, as well as Ph.D. in Management.
Works with an undeterred zeal to offer its students the best of the education, experience.
Our education system is anchored in the fundamentals of general management with the latest theories and best practices in the corporate world.
The pedagogy is specially designed to create a healthy learning environment, a blend of theoretical concepts and practical nuances.
Lays great emphasis on the quality of its faculty consists of a good blend of seasoned academicians with Ph.Ds and experts from the industry.
Focused on ensuring that learning outcomes are clear, relevant, and achieved.
Provides plenty of research opportunities to the students.
Endeavors' to extend industry association to ensure further enrichment of academic content.
Students undertake internships and projects at leading companies.
The school also is privileged to have received grants and funds from various government schemes under MWCD, MSME, TNCDW, EDI, NHRC, DST, IGCAR etc.
Students
Sathyabama Institute of Science and Technology places emphasize on co-curricular and extracurricular activities These activities are student centered and primarily aims to supplement regular curricular activities.Its goal is to represent the student body in making the study experience as rewarding and enjoyable as possible.
International Relations
Centre for Academic Partnership & International Relations is an initiative of Sathyabama Institute of Science and Technology devoted to promote academic alliances with Universities and Institutes at National and International level. The Centre establishes a link through Memorandum of Understanding to facilitate Research Collaboration, Student Exchange Programmes and Faculty Exchange Programmes.
Insights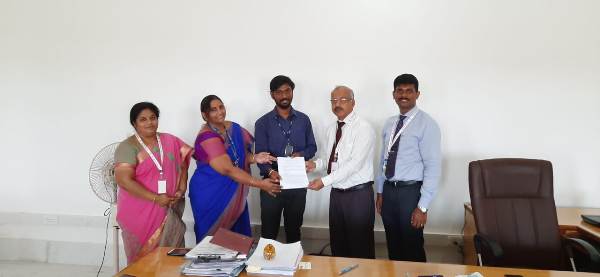 School of Management Studies has signed a Memorandum of Understanding with Youth 4 job, on 20.11.2019. The aim of this MoU is give to train the students with differently-abled on employability skills and connect them to companies
Events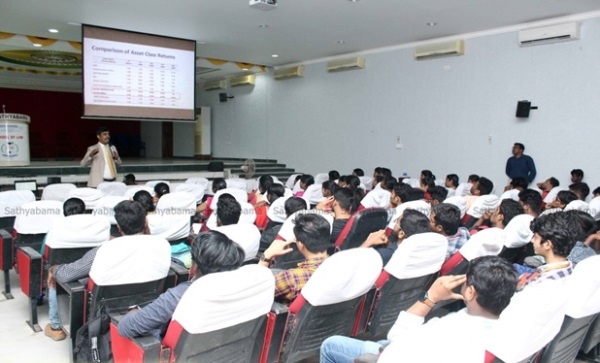 One Day seminar titled "In and out share market" organized by Entrepreneurship Development Cell and Entrepreneurship Development Club for the students of Sathyabama Institute of Science and Technology on 18th Februry,.2019.The programme was handled by Mr. CA.M.Sathyakumar, Director, Vivekanda Institute of Leadership and Governance, Chennai, Mr. CA.M.Sathyakumar, Shri.K.Koushik, Founder and Chief Financial planner-Intelli360 Wealth Advisors,Chennai.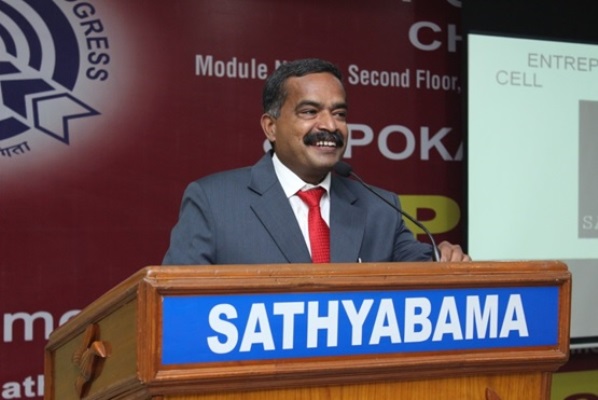 Entrepreneurship Awareness Programme was organized by Entrepreneurship Development Cell and Entrepreneurship Development Club for the students of Sathyabama on 21/08/2018.The programme was handled by the Chief Guest Mr.S.K.Selvan B.E., CADD Centre Managing Director, Technical Services Private limited, Chennai , Mr.S.K.Selvan B.E., Managing Director,CADD Centre Technical Services Private limited, Mr.Ramasamy, Managing Director, M/s Spiraseal Gaskets Private Limited,Chennai, and Mohit Vishal Founder, Awiskar Lab, Private Limited, Chennai.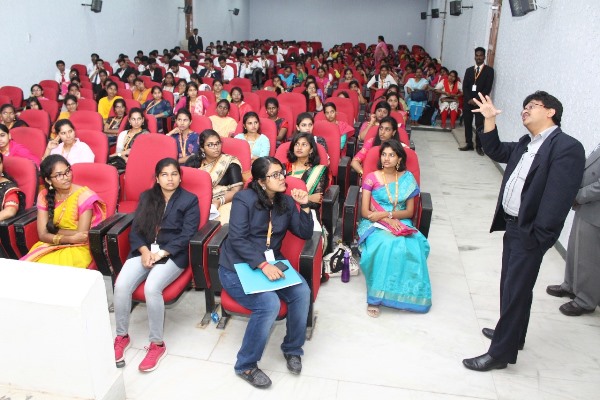 A regional seminar on Investor Education was conducted for MBA students on 4.2.2020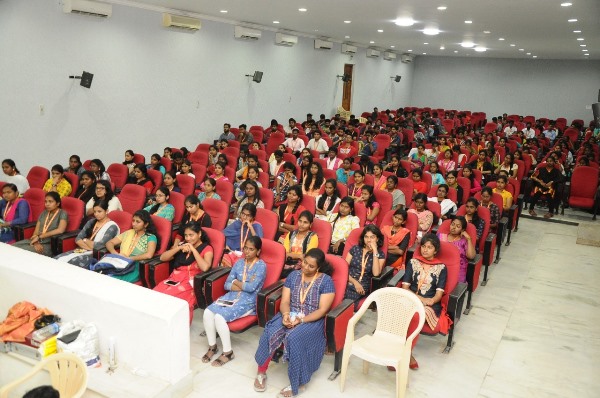 A Guest lecture was conducted for MBA students on 13.2.2020 on the topic "Financial Budget 2020"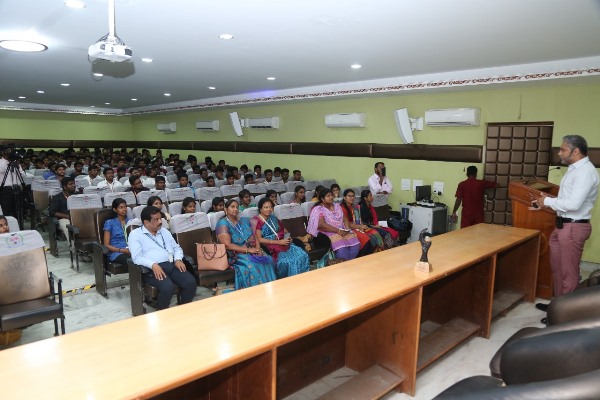 A guest lecture was conducted on the topic "HOW TO BE A SUCCESSFUL ENTREPRENEUR" by Mr .Zarook Shah, CEO, Grand Mall, Chennai on 19.2.2019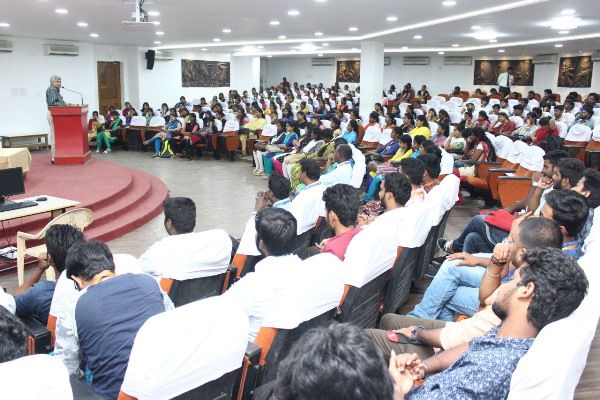 A Workshop was conducted on the topic "Fundamentals in Capital market" by Mr. Glen Roger on 19.3.2019 & 20.3.2019
Laboratories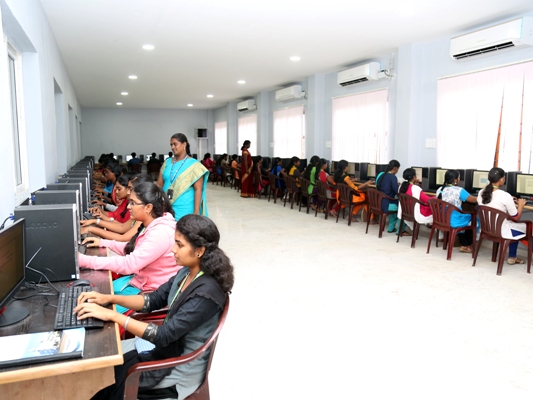 SPSS Lab : Our department has SPSS PASW (18.0) version software which aims to provide a basic knowledge to the students to learn descriptive analysis, parametric and non-parametric tests analysis and apply the same knowledge in doing their project.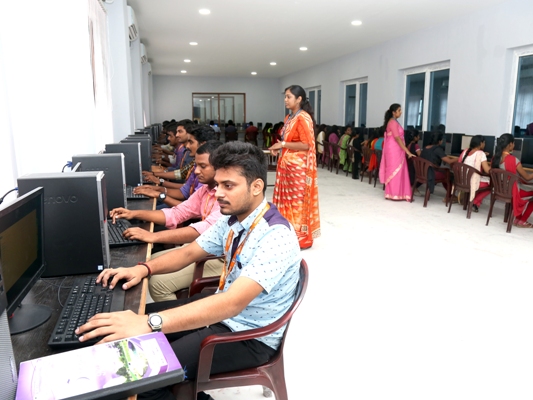 TALLY Lab : Our department has Tally ERP 9.0 version software to the usage of Microsoft Office software to develop basic computer skills to enhance their competency levels.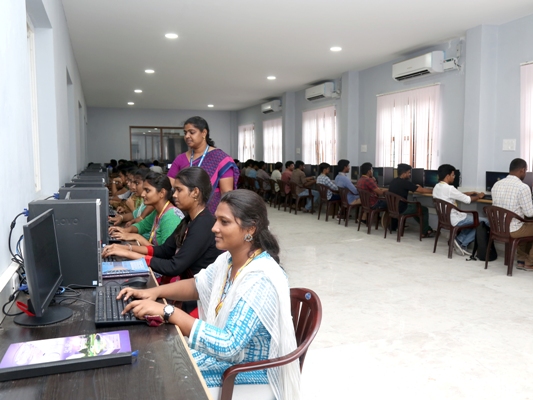 Programming Lab: C programming aims to make the student learn fundamental concepts of the program and design C programs.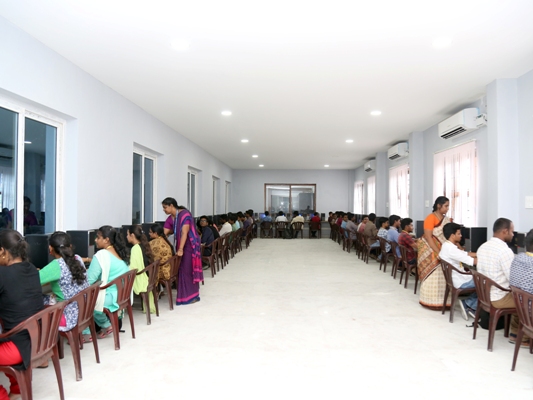 Application Software Management Lab : The objective of this lab is to give exposure to students to the usage of Microsoft Office software to develop basic computer skills to enhance their competency levels.
Certificate Course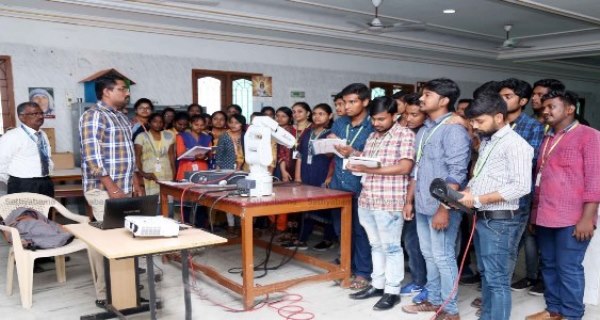 5 Day MSME Certificate Course Programme titled "IOT & Automation" organized by Entrepreneurship Development Cell, Sathyabama Institute of Science and Technology in association with Micro Small and Medium Enterprises, Product, Process and Development, Ministry of MSME, Agra for the students of our institute on 4,5,6,7 & 8 February 2019.
Distinguished Alumni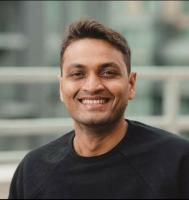 Mr. Mohammed Shams Aalam (2015) A Paraplegic Swimmer and Motivational Speaker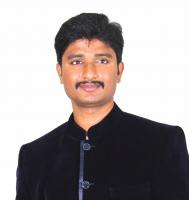 Mr. Suresh kumar K (2010) Manager & Branch Head, Federal Bank Ltd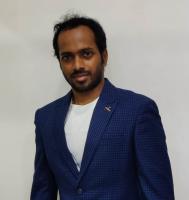 Mr. Prakash K (2009) Deputy Manager,, HR at INATECH ( A Glencore Company)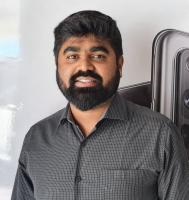 Mr. Sivakumaran N S (2008) Area Business Manager, Samsung Electronics Pvt Ltd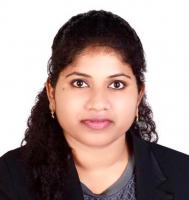 Ms. Pravina Dhas (2012), HR Officer, Emirates Investment Development Company, UAE