School of Law
Legal education is at a pivotal moment right now and Sathyabama School of Law is evolving to address the society's need by adding value to the students learning to serve society and spirit of community is an integral part of our curriculum. Ever since its inception, School of Law has stood by its strong dedications to the study of law and interdisciplinary approaches to law and the focus is on real-world skills required to be ready for practice.  School of Law is defined by its way Legal Education is imparted and the school is keen on investing for students' intellectual and personal development. School of Law functions with most dynamic leadership programs, events and initiatives that help students gain a deeper understanding of leadership and carry leadership qualities. In the process, students grow as engaged leaders on campus, in the community, and beyond. School of Law is well known for its discipline, exposure and qualified faculty and their commitment.
Sathyabama School of Law aspires to be an internationally renowned Centre for research and teaching in law. School of Law is dedicated in advancing human dignity, social welfare and justice through knowledge of law. Our courses are academically rigorous, informed by the latest research. Courses are taught by dedicated, efficient and industrious faculty and a cadre of intellects that includes respected judges and experienced practitioners. We work with a wide variety of groups including the legal profession, policy makers, research bodies and organizations. This reflects our strength in many fields of legal and socio-legal research, and this give our students the opportunity to interact with internationally respected scholars. Our programmes will prepare students for a career in the legal profession and beyond. The curriculum has been designed to provide with a strong foundation in the core subjects coupled with opportunities to pursue optional courses in areas of undergraduate's choosing.
52
No. of Events Conducted
Research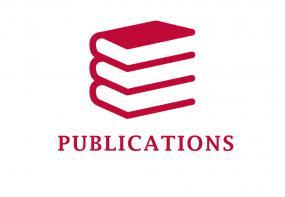 Publications
The published material pursues further research activities and achieves credit and citations. Publication of research work in the form of books, monographs, articles & research papers and other original works are means by which researchers communicate scholarly outcome and build their reputation among their peers.
Vision
A world-class Law School committed to the promotion of academic achievement and excellence in research.
Mission
Our mission is to achieve excellence in educating legal professionals, serving the public and fostering justice.
To promote legal knowledge and to make law as an efficient instrument of social development.
To pursue knowledge and excellence unfettered by the barriers of language, cultural plurality, religion and nationality.
Insights
Collaboration and MOU's
Facilities
International Collaborations
The School of Law has signed Memorandum of Understanding with various legal entities across the world. Semester Abroad Programmes, Student Exchange Programmes, Staff Exchange Programmes, Student Internships Abroad, International Conferences are conducted as a follow up to these MoUs.
Kovise Foundation Conflict Resolution International
Eshwars | House of Corporate & IPR Laws
Cyber Crime Clinic
Open Security Alliance & India Watch.in
Hexa Digital Forensic Corporation
International Justice Mission
Daniel and Gladys Associate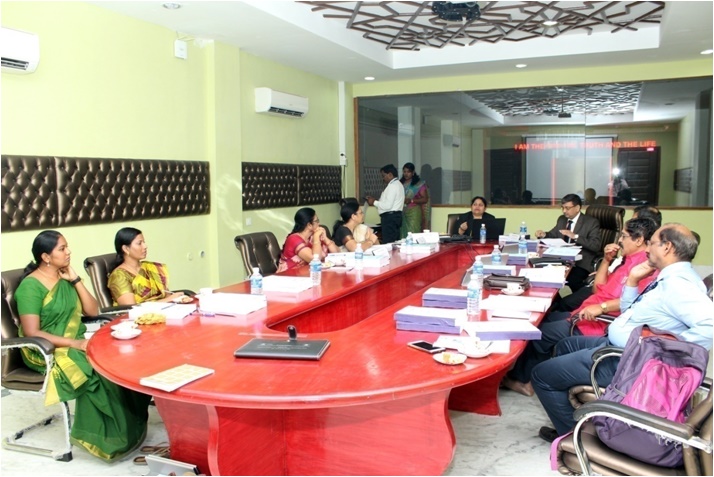 Smart Classrooms
The classrooms are well designed rooms to incorporate everything needed for a pleasant learning atmosphere. The wide spacious classrooms contain a white board, a smart board and a projector that is used for teaching. Hence, a professor can switch to different modes of teaching which may not be monotonous, and the lectures are put across in the best way possible.
The usage of Hi-Tech equipment enables our faculty to conduct classes in a way that enable students to make use of every available resource from one at the click of a button. These classrooms are also often used for seminars and events from time to time.
Internet Facility
We have dedicated Internet Leased line of 500 Mbps (Service Provider: Reliance JIO) and a redundancy link of 100 Mbps (Service Provider: 100 Mbps), connected to all the terminals throughout the Campus. Students and faculty are free to access internet. This helps the students to prepare papers on the latest technologies to be presented in various symposiums and seminars.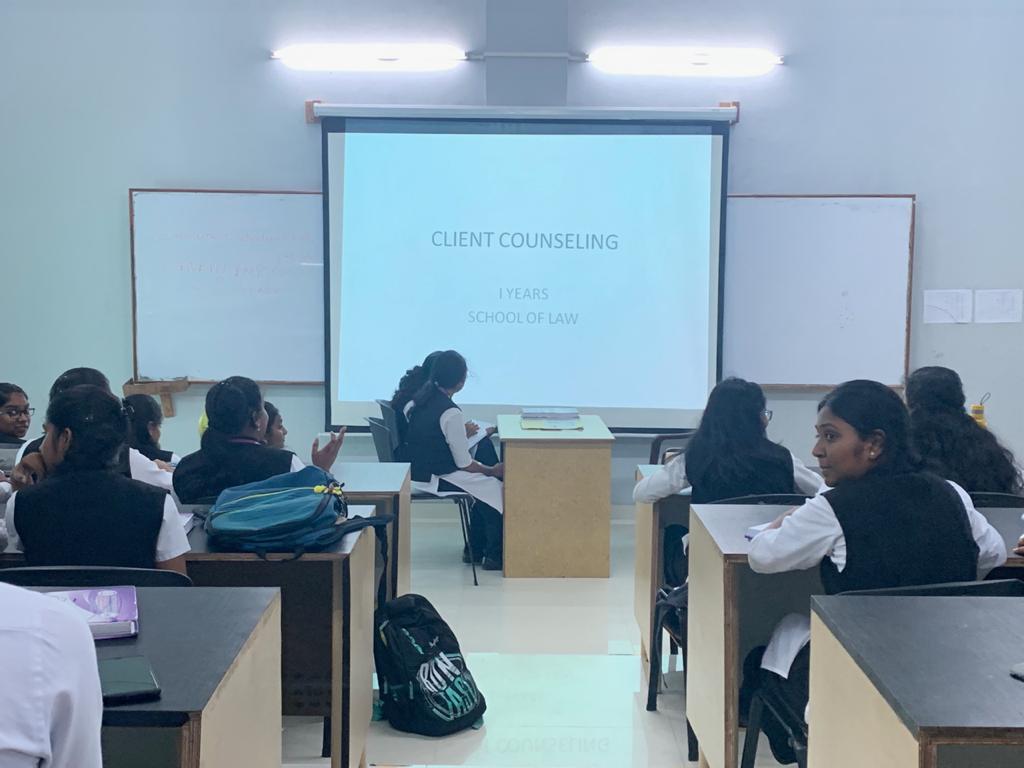 Col.Dr.Jeppiaar Memorial Moot Court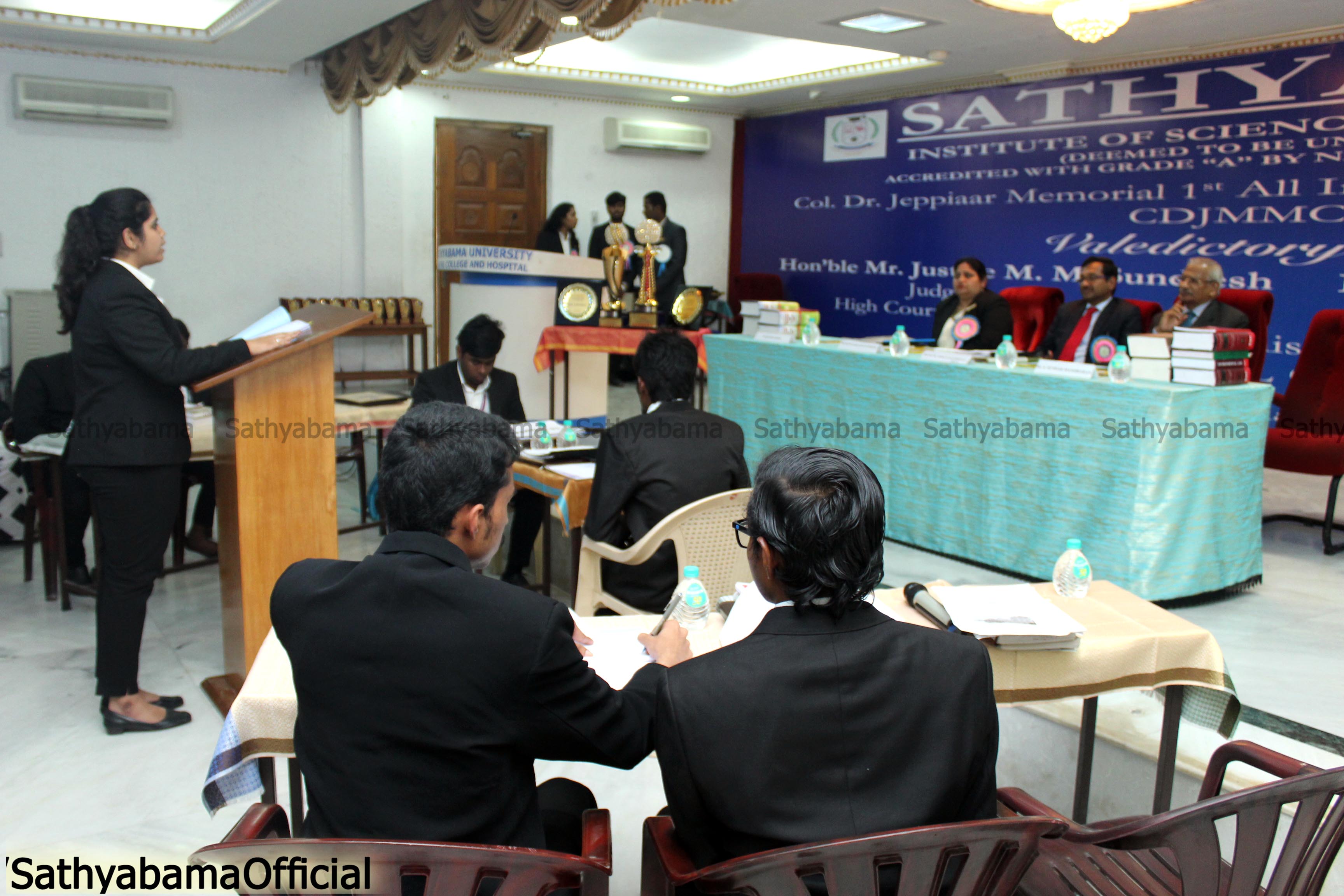 School of Law contributes to the advancement of knowledge by providing professional training across a broad spectrum of legal disciplines. An outstanding example of such commitment is the opportunities to participate in special programs such as the Program in Law and Technology, the Pro Bono Commitment to Community Program, internships, clinics, Law Review, moot court, mock trial, conferences and seminars events as part of the programme
Events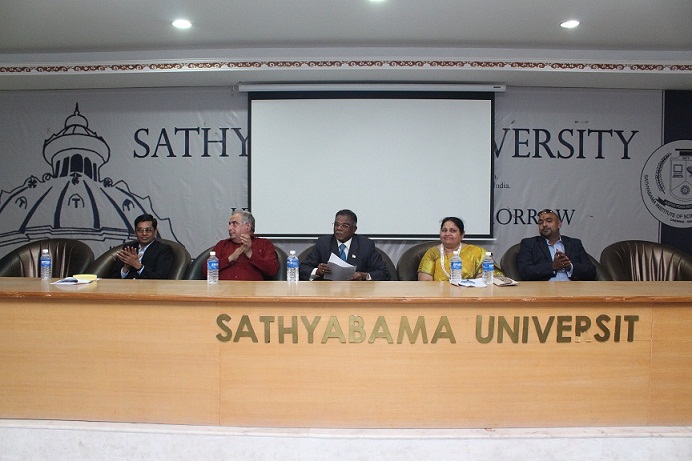 Commencement of Legal Awareness Programme and Community Rich Programme on 23.08.2018. Legal awareness programmes are initiated withe an objective to spread legal knowledge among illiterates and also to empower women and children with the knowledge of legal rights and duties ultimately to be able to share power equally, gain full access to the means of development and to inspire the society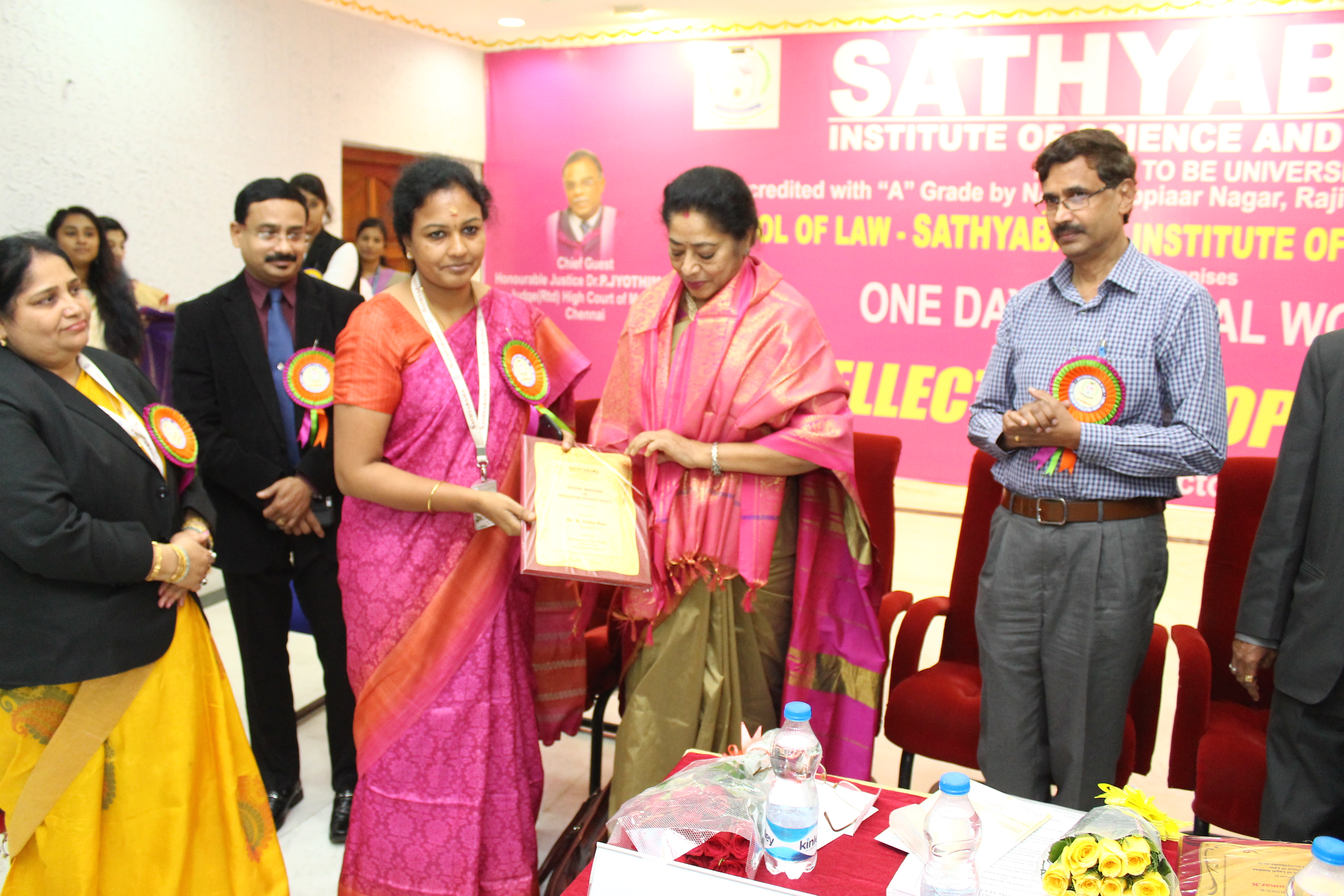 Department of Legal Studies, School of Law organized One day National workshop on" Intellectual Property Rights" on 10th October 2018. Chief guest Honourable Justice Dr.P.Jyothimani , Judge(Rtd.) High Court of Madras, Judicial Member(Rtd) National Green Tribunal delivered Inaugural Speech. Guest of Honour Thiru Suresh Kumar.K, Scientist 'F'Office of the Principal Scientific Adviser to Government of India delivered Keynote address.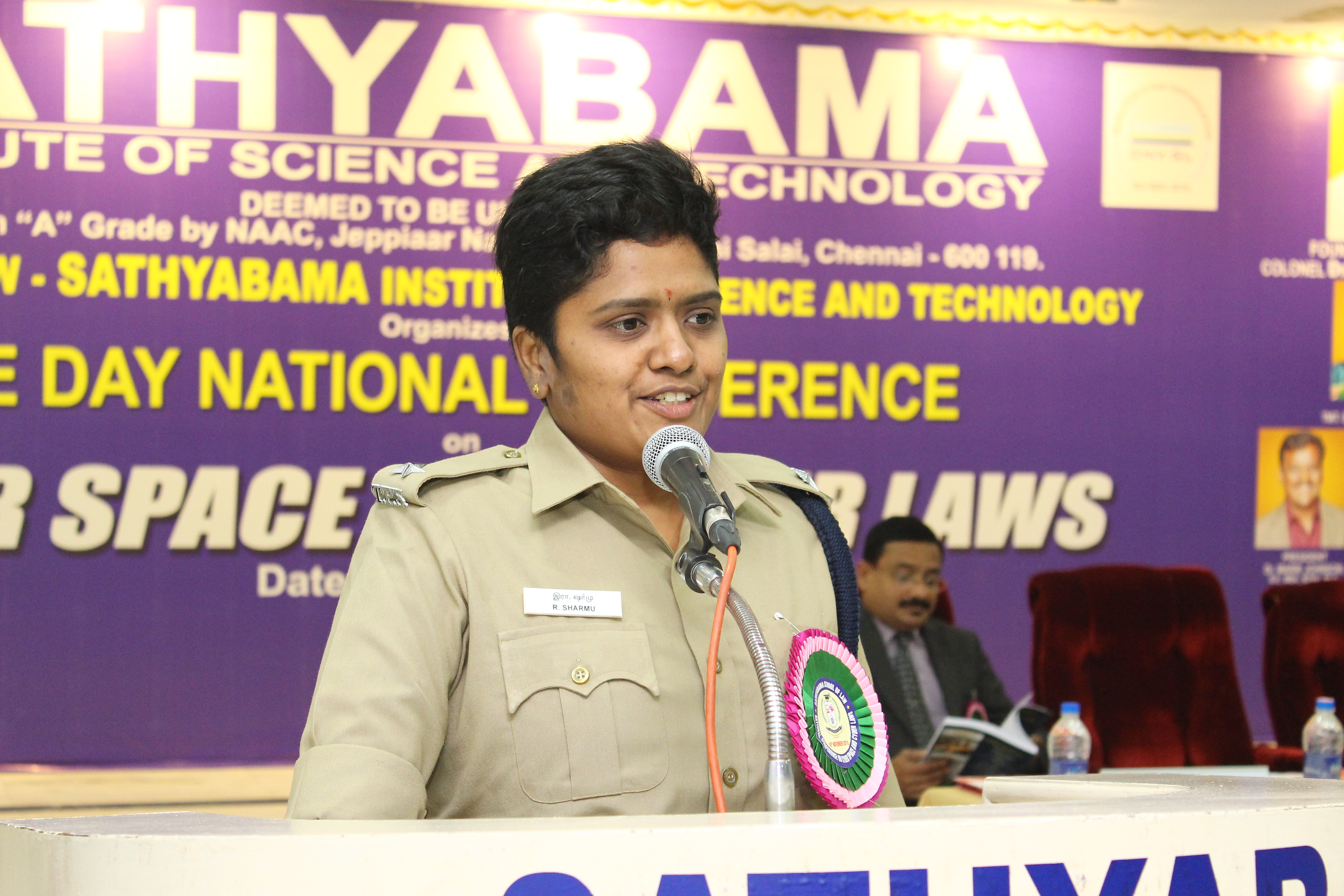 National Conference on Cyber Space and Cyber Laws-16th November 2018. As Cyber laws encompasses everything that pertains to protecting our sensitive data and personally identifiable information, intellectual property, data and information from theft and attempt to damage by criminals. Therefore this Conference was attempted to impart Cyber laws.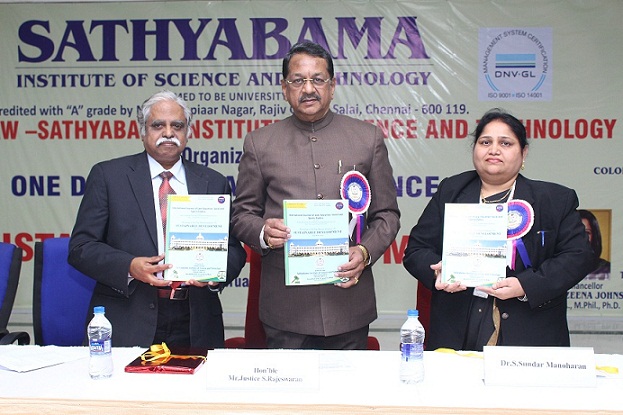 National Conference on Sustainable Development - 6th February,2019. School of Law, has organized one day National Conference on Sustainable Development. Honourable Mr.Justice S.Rajeswaran the Chief Guest has delivered the inaugural address and released the Conference Proceedings published in an international Journal with impact factor.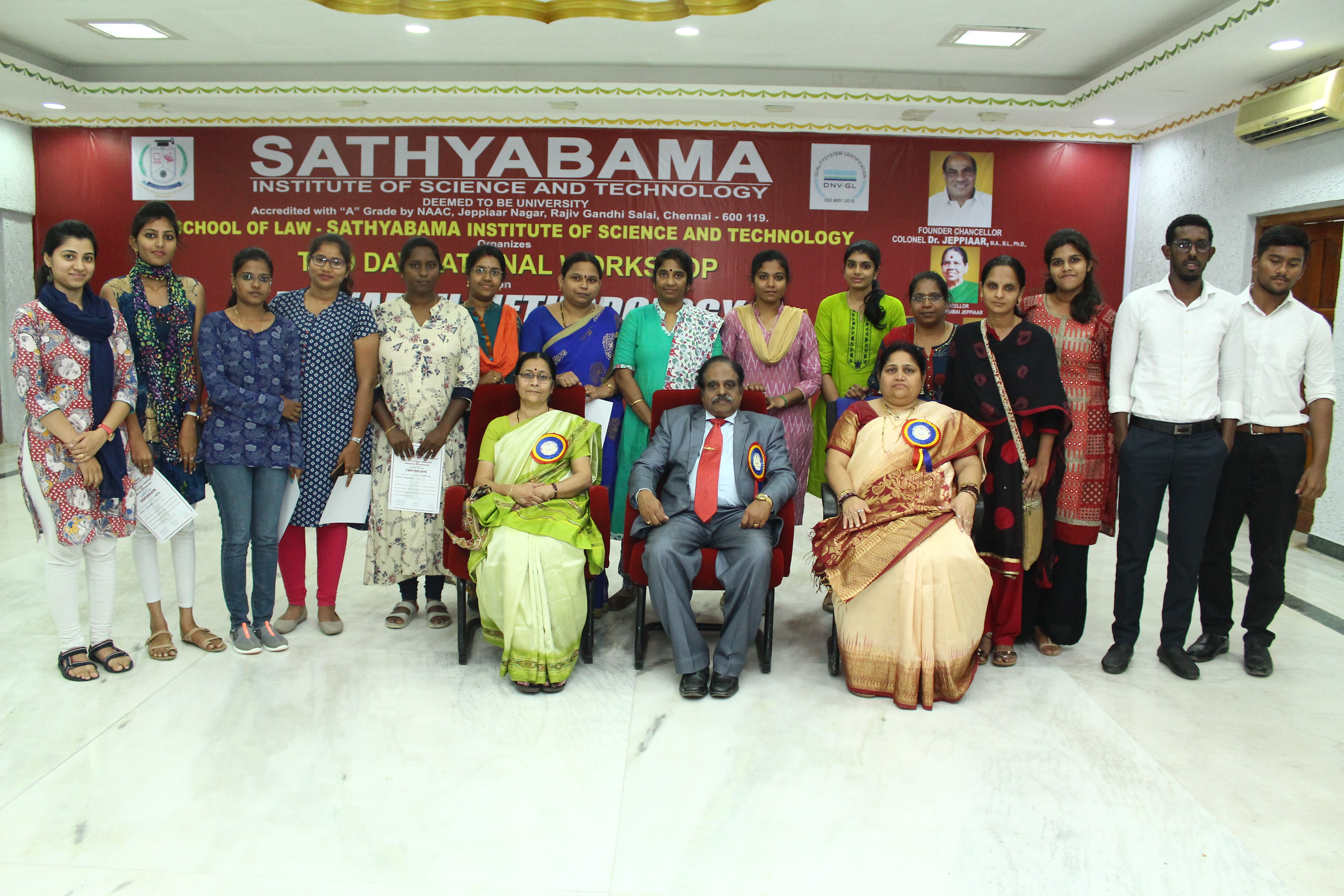 School of Law, Sathyabama Institute of Science and Technology has organized Two day National Workshop on Research Methodology on 7th and 8th March, 2019. Prof.Dr.A.Raghunatha Reddy, Former Dean Research and Publications has delivered the inaugural address and Dr.Vincent Comraj from TNDALU delivered the Valedictory Address.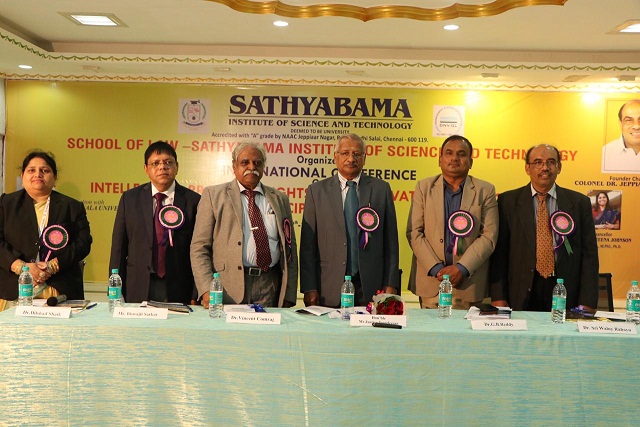 Three days International Conference on Intellectual Property Rights and Innovation Management(ICIPR-2019) -12th to 14th September, 2019. School of Law, Organized three day International Conference on Intellectual Property Rights and Innovation Management(ICIPR-2019) in association with Syiah Kuala University, Indonesia from 12th to 14th September, 2019. Hon'ble Justice Jagadeesan.S Judge(Rtd.) High Court of Madras, Former Chairman of Intellectual Property Appellate Board delivered inaugural address, Dr.G.B.Reddy, UGC-UPE Centre for IPRs & Patent Facilitation Services, University College of Law, Osmania University was Guest of honour.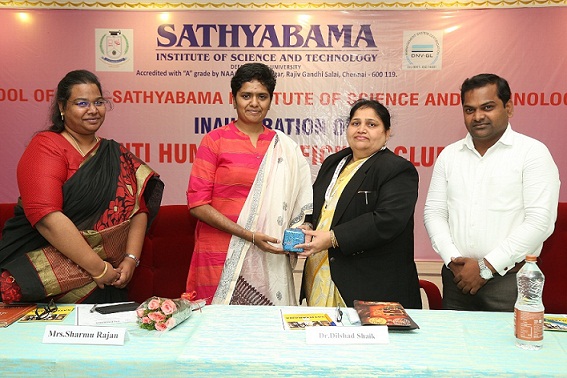 School of Law, Sathyabama Institute of Science and Technology Inaugurated Anti Human Trafficking Club on 17th September 2019. Mrs. Sharmu Rajan , Deputy Superintendent of Police, Kancheepuram District delivered the inaugural address.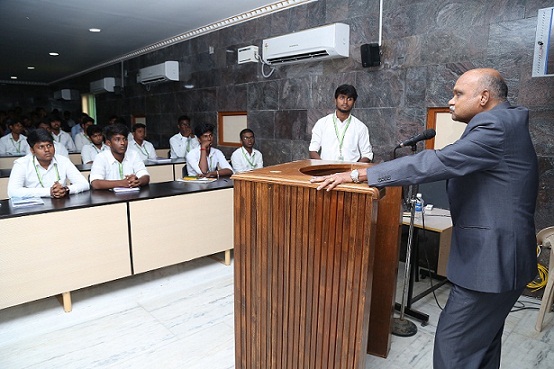 Frontier Lecture delivered by Hon'ble Mr.Justice Dr.Devadoss(Retd.) on Future of Legal Education in India -31st January 2019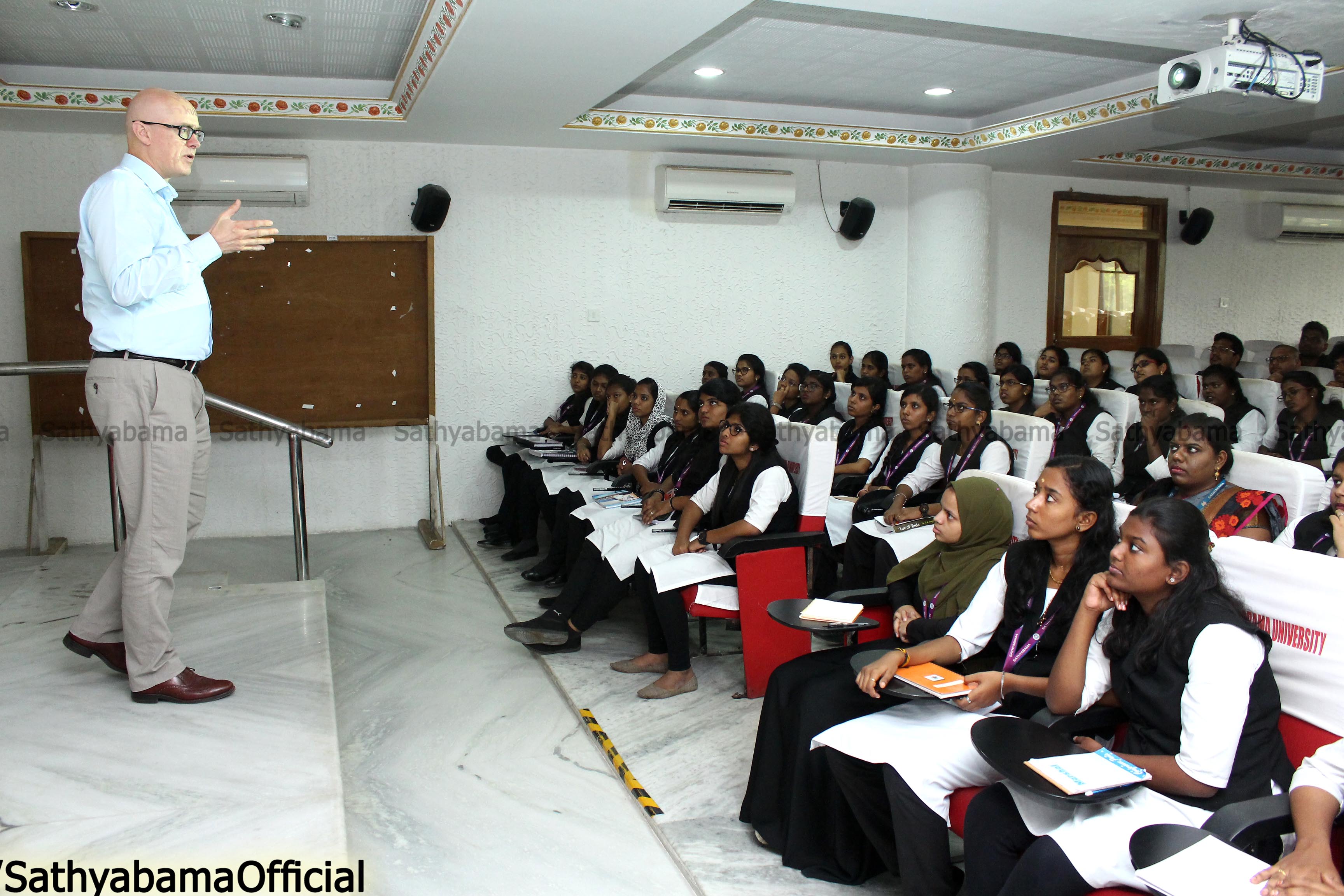 On 8.11.2019 an Interactive session is conducted by School of Law in association with Centre for Higher Education. Prof William Rossister and Mr.Chris Crabot from Nottingham Business School discussed the opportunities of Higher Studies in Nottingham Trent University,United Kingdom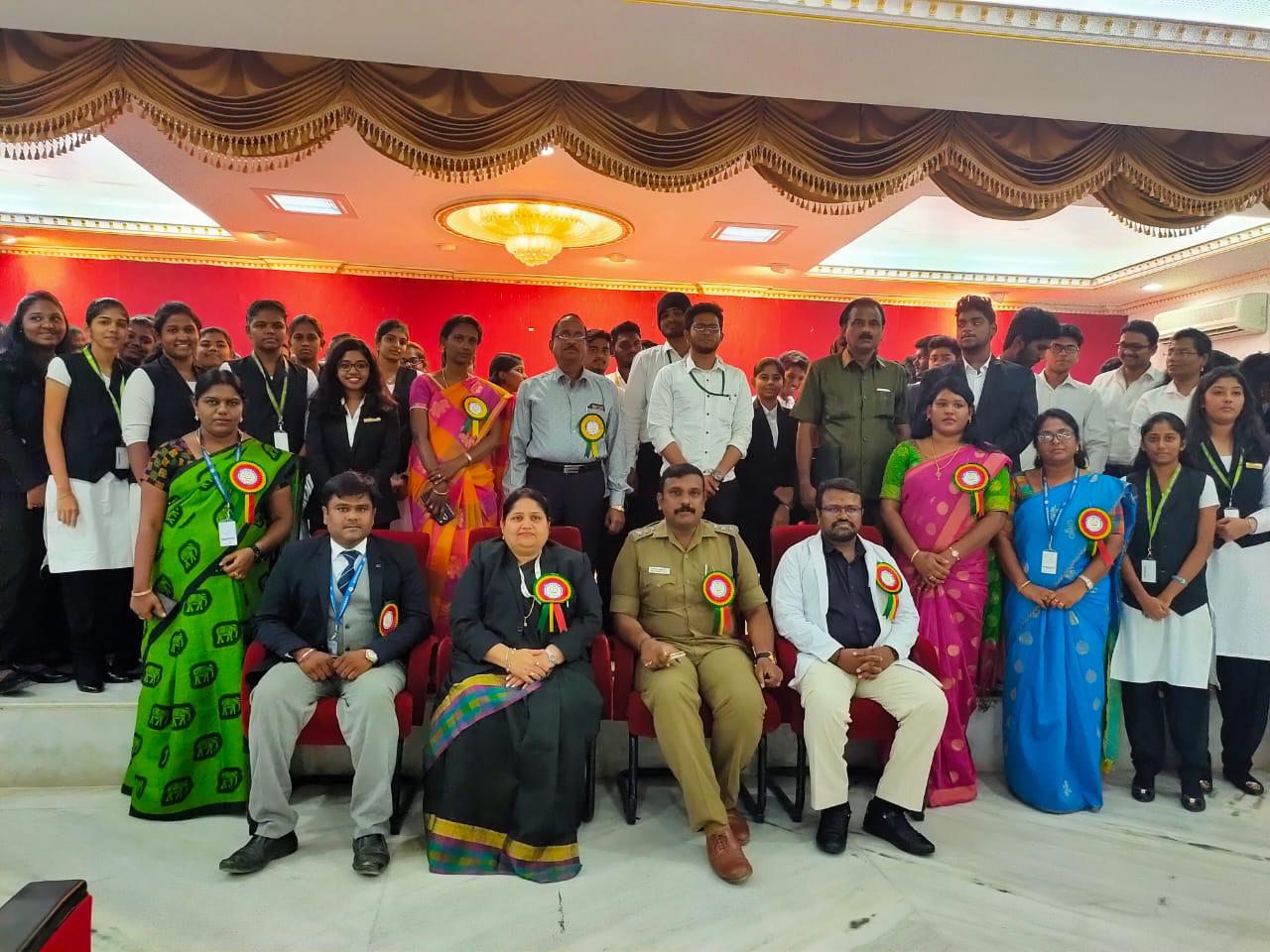 School of Law, Sathyabama Institute of Science and Technology organized One day National Workshop on 24th January 2020 on "Investigation and Trail Process in Indian Judicial System". Thiru.V.Vinoth Santharam, Assistant Commissioner of Police, Adyar delivered the inaugural address.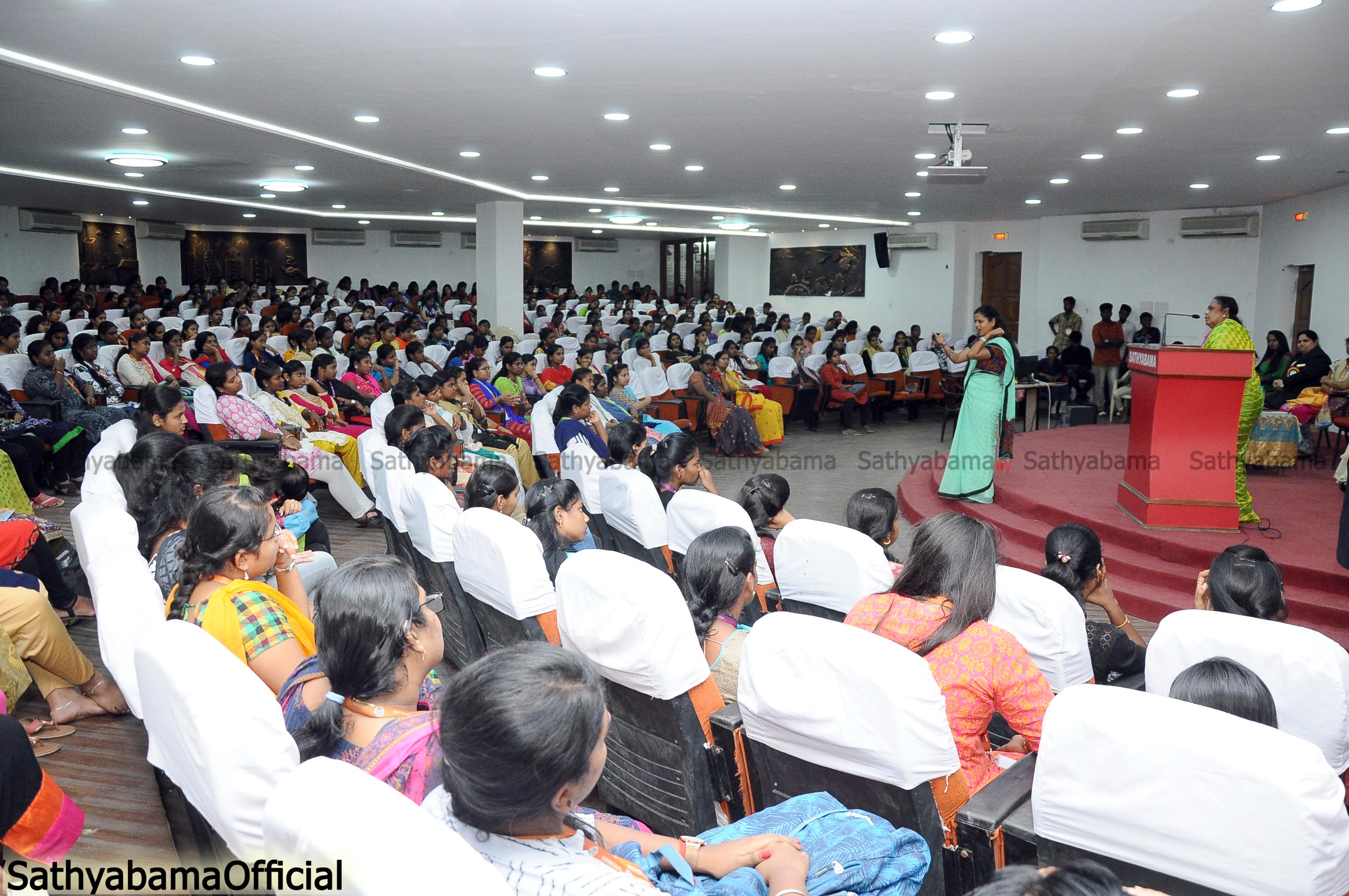 School of Law and Women Empoermenr bureau Sathyabama Insitute of Science and Technology(Deemed to be University) in association with Doctor's Society of Social Service(DSSS) as part of Women's Day-2020 organized Awareness program on PCOS and General Medical Camp on 6th March 2020.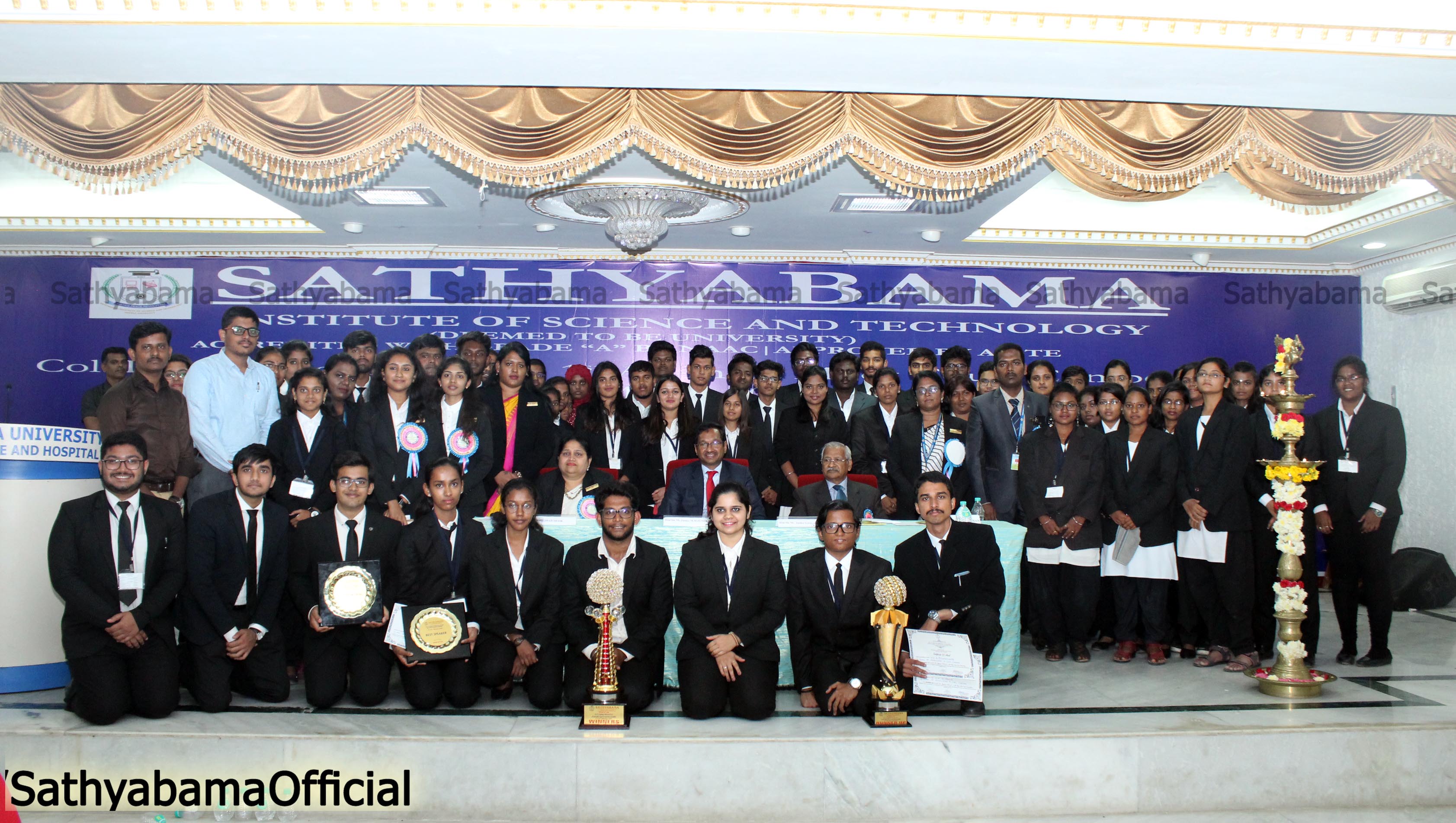 School of Law, Sathyabama Institute of Science and Technology(Deemed to be Univeristy) organized Col.Dr.Jeppiaar Memorial All India Moot Court Competition(CDJMMC-2020) form 6th to 8th February 2020. Hon'ble Mr.Justice M.M.Sundresh, Judge High Court of Madras, Hon'ble Justice S.Jagadeesan, Judge(Rtd.), High Court of Madras judged the final round. School of Law, Sastra won the competition.
Curriculum
At School of Law, we teach personal and professional skills that enable our students to operate across borders. Well-designed physical space will make a profound difference in the quality of learning and will enable future generations of lawyers to increase their productivity, creativity and accomplishments. We train students to achieve academic excellence and the highest standards of professionalism and professional responsibility throughout the curriculum. Apart from legal aid clinic and having already increased live client clinics, skill enhancement courses we have expanded our internship relationships with agencies and non-profit across India
Programmes offered:
4) LL.B
Department Highlights
State of the art infrastructure
Col. Dr. Jeppiaar Moot Court
Well-equipped library
Language Lab facility
Spacious auditorium and seminar halls
Wi-fi enabled campus
Efficient and industrious faculty
Choice based Credit system
Outcome based learning
Credit Based Compulsory Internship Program
Weekly Activities- Extension lectures, Debates, Quiz, Mock- Parliament, Moot Courts, Seminars, Symposium, Essay Writing
Focus on drafting skills
Regular interaction with law firms, judiciary, Senior Lawyers from Legal industry and other prominent personalities.
Students
Sathyabama Institute of Science and Technology places emphasize on co-curricular and extracurricular activities These activities are student centered and primarily aims to supplement regular curricular activities.Its goal is to represent the student body in making the study experience as rewarding and enjoyable as possible.
International Relations
Centre for Academic Partnership & International Relations is an initiative of Sathyabama Institute of Science and Technology devoted to promote academic alliances with Universities and Institutes at National and International level. The Centre establishes a link through Memorandum of Understanding to facilitate Research Collaboration, Student Exchange Programmes and Faculty Exchange Programmes.
Dr.Dilshad Shaik, M.L.,M.B.A.,Ph.D(Law)
Dean - School of LAw
+91 9849000331/ 044 - 24503150 Extension:5512