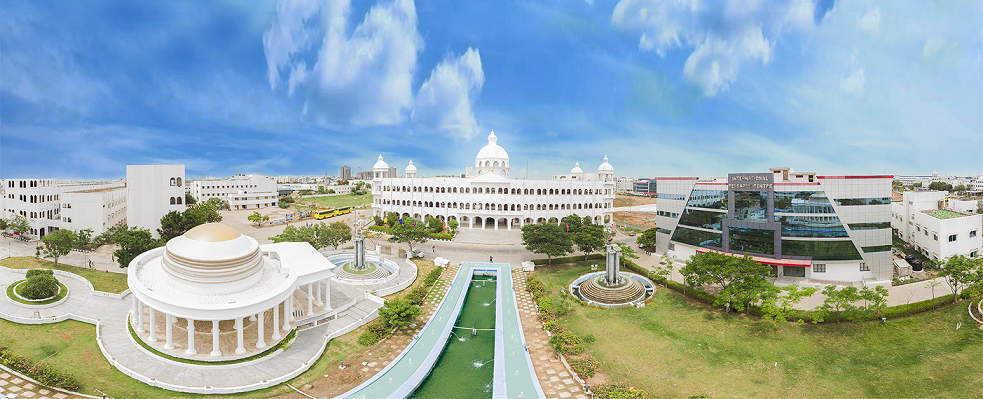 VISION & MISSION 
VISION
To provide a life-long learning platform for all aspiring learners in order to reskill or upskill their knowledge and become an industry-ready workforce through a systematic approach. 
MISSION
 To connect the digital and software applications in all fields of Engineering, Technology, Science and Management in order to facilitate effective online education.

 To make the expertise and state-of art digital and infrastructure facilities of the institute available to takers across the globe

 To enhance the placement and job elevation opportunities for the takers of the Programmes.

 To effectively translate the collaborations established with reputed industries and other partnering organizations by imparting knowledge on real time applications

 To cater to the needs of student communities who have discontinued education by providing them Skill based Vocational and Technology related courses that will make them eligible for employment in a short span of time.
Online Programmes
Online Mode - Programme Highlights
 The programme has all courses completely offered online, so that the learner can learn content according to his/her professional schedule.

 The programme offers core courses, choice based selection of core courses and elective courses

 Project based learning enables the learner to apply concepts and knowledge acquired during the course.

 Learners who successfully complete the programmes offered by CDOE at Sathyabama, become a member of the elite alumni community.

 All the course curriculum are structured in collaboration with Industry Experts, Experts from top International Universities to provide best in class education.

 Mentors for the programme would be allotted who will monitor the academic progress of the candidate, act as an advisor and would assist for successful completion of the programme.
Undergraduate
B.Com (Bachelor of Commerce)  -  Rs. 30,000 / Year
BBA (Bachelor of Business Administration) -  Rs. 20,000 / Year 
Postgraduate
M.Sc - Maths (Master of Science - Mathematics) -  Rs. 9,000 /  Year 
MBA - Master of Business Administration -  Rs. 45,000 /  Year 
MA - English (Master of Arts - English) -  Rs. 9,000 / Year 
Eligibility
Science and Humanities

Programs

Eligibility

M.A, English

B.A.(English) or any degree with English as one of the subjects of study at the graduation level

M.Sc. Maths

Bachelor's degree with Maths from any UGC recognized university or college
Management Studies

Programs

Eligibility

Minimum Duration

Maximum Duration

BBA

HSC or equivalent

3 Years

5 Years

B.Com.

HSC or equivalent

3 Years

5 years

MBA

Any Bachelor degree & the candidate should qualify in the entrance test conducted by SIST

2 Years

4 Years
UGC Uploads
Proposal Submitted to UGC for the recognition of ODL Programmes from 2020-21 academic Session onwards
Centres
Centre For Internal Quality Assurance Cell (CIQA)
The main objective of Centre for Internal Quality Assurance (CIQA) is to guarantee high quality in the delivery of Distance and Online Learning Courses. CIQA confirms the application of quality assurance system to promote and enhance the quality of education.
Its functions would inter alia include the following:
 To identify major focus areas of continuous improvement to ensure best in class education.

 To guarantee deployment of standards in the development of Courses, Self Study Learning Material (SLM), use of Information and Communication Technology (ICT), feedback, student support system and other relevant Regulatory authorities

 To collect and accommodate proper accounting of feedback and recommendations from stakeholders.

 To devise mechanisms for periodic meetings with internal and external experts for continuous improvement in quality

 To ensure the implementation of its recommendations through regular monitoring and mechanisms for updation
Contact Us
Director,
Centre For Distance And Online Education,
Sathyabama Institute of Science and Technology
E-mail :
[email protected]
Contact No: +91 44 24503814, +91 94436 56637, +91 94446 57879